Massive Science Consortium
The community for scientists who want to have an impact.
Apply to join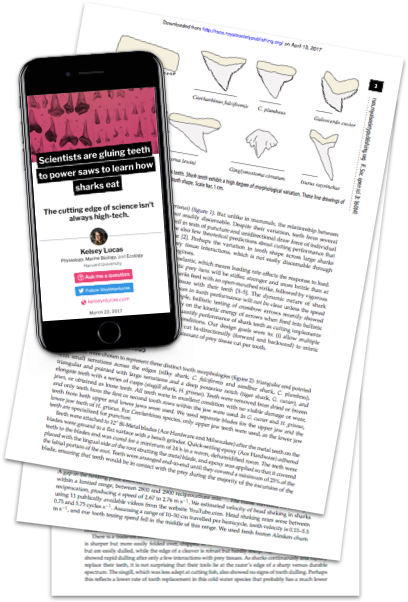 Join 125+ likeminded peers and get training, resources, connections and a platform.
Become a great science storyteller
Consortium members get free access to Massive's training program, where we'll teach you how to translate scientific papers for general audiences. Training includes storytelling exercises, multiple rounds of 1-on-1 feedback, and publication of at least one article.
Join a unique, cross-disciplinary community
We're building the premiere community for scientists who want to have an impact, and connecting that community with policymakers, journalists, investors and business leaders. Whether you plan to stay in research or apply your skills elsewhere, being part of the Consortium will help you make connections and stand out from the crowd.
Be heard by a wide audience
Publishing with Massive will extend your reach beyond the scientific community and get your work in front of our science-curious audience and syndication network. Previous work has been linked to and picked up by outlets like Slate, Salon, Pacific Standard Magazine, and the BBC.
Get paid to write
Members who successfully complete training can pitch stories and take assignments on deadline. We pay fair per-article rates for accepted articles.
What is Massive?
We're a new media company committed to helping scientists and the public understand each other.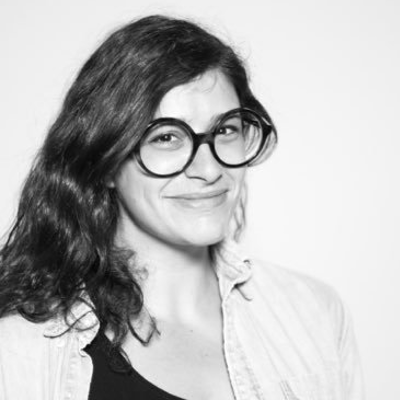 Nadja Oertelt
"I've done neuroscience research at labs across the country and worked as a video producer for HarvardX, Buzzfeed, Vice and Mashable. I love helping scientists find the stories within their work that will resonate with the public."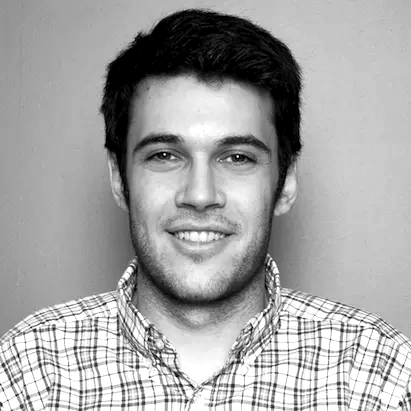 Gabe Stein
"I've worked in audience development, product management and engineering at Upworthy, Fast Company and Google. I love combining technology and media to help great stories reach wide audiences."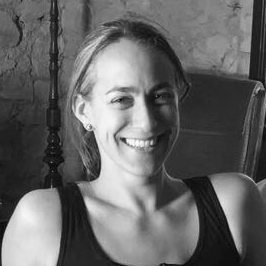 Kira Goldenberg
"I've helped academics and reporters edit and hone their writing for the public as an editor at The Guardian and at the Columbia Journalism Review. I love working with people to make their writing the best it can possibly be."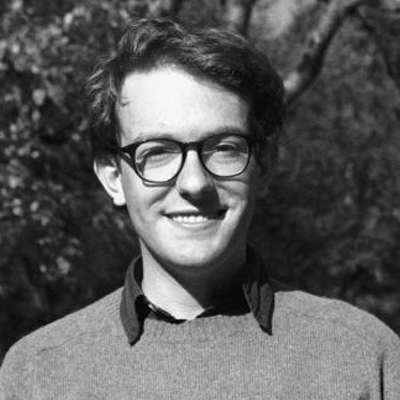 Allan Lasser
"I designed and engineered MuckRock to help researchers and reporters tell data-driven stories, organize their research, and fund their work. I live to build interfaces that make complex ideas easy to navigate and understand."
"The process was quick, collaborative, and enlightening. I continue to use the skills I learned from the Massive team when both writing and speaking to members of the general public."
Michael F. Wells
Neuroscience
Harvard University
Read Michael's article:
We still don't really know how Zika gets into the brain
"I was encouraged to think deeply about what was important to me and use that to share a science story in a compelling way. Collaborating with Massive helped me tap into a type of creative thinking that I don't usually consider when writing scientific publications."
Kelsey Lucas
Physiology, Marine Biology, and Ecology
Harvard University
Read Kelsey's article:
Scientists are gluing teeth to power saws to learn how sharks eat
"If you're a scientist interested in science writing, you need to sign up. The @massivesci team is brilliant."
Ashley Juavinett
Neuroscience
Cold Spring Harbor Laboratory
Read Ashley's article:
Want to learn how brains go awry? First, we must learn how they work
Apply to become a member
Are you a PI, department head or press office? We offer large group training and multimedia production at great rates. Get in touch.
Frequently Asked Questions
What is the time commitment to be a member of the Consortium?
After initial training, we ask Consortium members to contribute by writing or editing at least one article per month. This typically takes between 2 and 5 hours, and we pay members per article for accepted contributions.
How long is the training process?
Depending on the applicant, training ranges from 10-20 hours, spread out over several weeks to fit your schedule. Our program is based in practice, taking you through the process of writing and publishing your first articles for the public. It combines several different methods, including instruction in identifying good stories, writing exercises, multiple rounds of editing, 1:1 feedback via phone or video calls and before-and-after surveys to gauge your progress and satisfaction.
We also conduct customized large group trainings with labs, universities and companies at great rates. To learn more, get in touch.
Who owns the work I produce?
You do. Massive licenses the work from you, typically with a limited period of exclusivity. In practice, we often try to syndicate work on partner sites (with an appropriate link back) for even wider distribution, and encourage you to pursue those opportunities as well.
Am I required to submit a certain number of articles?
We ask that active Consortium members write or edit at least one article per month. We pay members per article for accepted contributions.
What if I only have one article that I am really excited about and want to have that published?
Feel free to submit your article by sending an email to pitches@massivesci.com. We prioritize articles from members, but do accept outside contributions.
If you're a PI, Lab or University press office with a paper coming out you'd like translated, let us know by emailing partners@massivesci.com. We can expedite the process and work with you to produce accompanying media like infographics, audio, video and interactives at great rates.
Will you syndicate my existing blog?
Yes, potentially! If you think your existing work fits with our content and audience, send a note to partners@massivesci.com.
Can I syndicate your work on my blog or publication?
Probably, with an appropriate link back. But you should reach out to us first so we can get the ok from our author and sign a formal agreement. Contact us at partners@massivesci.com if you're interested in syndicating our work.
What if I'm better at non-written forms of communication? Is there a place for me in the Consortium?
Absolutely. We plan to produce multimedia like our Condensed Matters audio and video series in the future. Members can contribute by editing other articles, curating links on subjects in their field or providing graphics or other resources for articles or other projects. If you're more inclined to contribute in one of these ways, we'd love to find a place for you.
I am only a first year graduate student, but am very interested in science writing. Can I still be part of the Consortium?
Yes! It's never to early to start learning to communicate. For less experienced members, we might ask you to spend a bit more time in training, or pair you with another Consortium member in your field to help you get up to speed.
What is Massive and why does it exist?
Massive is a science media company started in late 2016 by Nadja Oertelt, Gabe Stein and Allan Lasser.
We believe the world would be a better place if more people understood and trusted science, and used scientific reasoning to make sense of their world. With notable exceptions, we think that most of today's science journalism and science communication efforts fall short of advancing this goal.
Science journalism often reaches large audiences thanks to publications with professional editors and audience development departments who specialize in distributing compelling stories to the public. However, publications often present science inaccurately, making overblown claims about results without putting them in context in an effort to get more shares and clicks on content. When these claims turn out to be exaggerated or unfounded, audiences lose trust in science and scientists. Paradoxically, this can make a publication's ability to reach a large audience damaging to the cause of advancing science.
Professional science communicators do a much better job presenting accurate science. However, because they're largely supported by foundations and academic institutions, they often don't have the incentives, expertise, or resources to reach wide audiences. Instead, most science communication is developed for and distributed within the science community. When communication is intended for the public, it often lacks the storytelling techniques and distribution methods required to have an impact on a large audience.
Our goal is to bridge this gap, combining the storytelling and audience development techniques of a media company with the accuracy and authority of professional scientists and science communicators.
What's your model and who are your funders?
We are a for-profit company funded by Bloomberg Beta, General Electric, and some individual investors. We chose to be for-profit and to take private funding for a couple of reasons. To succeed in our mission of giving everyone better access to science and scientific thinking, we need to reach as many people as possible. We believe success is more likely in a for-profit context because the business models available to us rely on assembling either a large or impactful audience. Non-profit contexts make it more difficult to reach those audiences because funding is dependent on grants and donations from small groups of individuals, which non-profit organizations often end up focusing on instead of their audiences.
We also took funding because we believe that private industry needs to be part of the solution. Science and technology increasingly powers our economy, yet society (especially in the U.S.) doesn't value or trust it as much as it should. Our investors have no editorial input whatsoever — but they are interested in learning from us how to tell stories about science and distribute them to the public so they can market themselves as innovators to partners, customers, investors and potential employees. We believe that encouraging companies to use more of their marketing budgets to get the public excited about science in productive ways furthers our mission on a scale we'd be unlikely to achieve alone.
We plan to make money in at least four ways. First, we may charge institutions to train their students and scientists in large groups. This could include universities, labs, and science-driven companies. Second, we may work with scientists and institutions to develop premium content for their own science media projects. Third, we may produce in-depth, paid research products that go beyond the scope of our public articles and provide valuable intelligence about the latest science for businesses and institutions. Finally, we may work with science and research-driven companies to teach them how to tell their science stories to the public. This might include trainings, sponsored content, co-production, events or other projects.
We are committed to transparency about our investors, incentives, goals and business practices, as well as our policies around intellectual property, licensing and collaboration with scientists and other organizations.