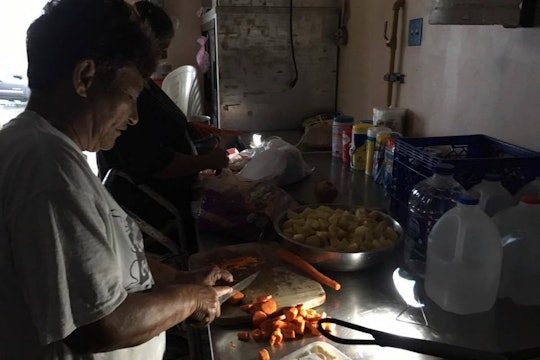 Produced in partnership with TEDMED
After Hurricane Maria, an isolated community rescued itself, with help from their abuelas
Christine Nieves started a community kitchen in the spirit of apoyo mutuo, mutual aid
As storms become more severe and more frequent, people around the world will need to get better at recovering from disasters. After Hurricane Maria struck in September 2017, for example, Puerto Ricans had to become experts in disaster recovery overnight. One such newly-minted authority is Christine Nieves, who has a vision of apoyo mutuo, or mutual aid.
Nieves left Puerto Rico when she was 18, after spending years feeling trapped on the island. She finished her education at UPenn and Oxford, but while living in the mainland United States, she realized that she didn't have a sense of community. So she decided to return home, just a few months before Hurricane Maria made landfall.
Nieves now lives in a small, mountainous community in Puerto Rico called Mariana. She wasn't concerned when she heard that a hurricane was on its way. "We didn't know what was coming," she said. Nieves remembers telling her mother, "I'm ready! We're going to be fine," — but the storm was much more destructive than expected.
After the worst of the hurricane was over, Nieves and her neighbors were in rough shape: Like most of the island's towns and cities, there was no electricity, no running water, and no cell phone service. People in Mariana knew that because of their isolated location, it would take days for government aid to reach them, so they took matters into their own hands.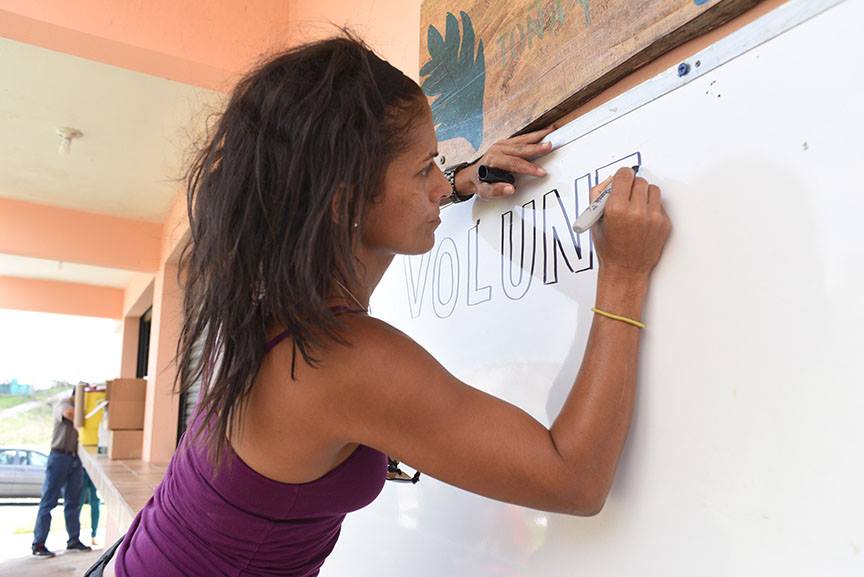 Nieves and her partner decided to start a community kitchen. They got permission to use an industrial kitchen space. Finding food and cooks was a little bit harder than they anticipated, at least at first. Immediately after the hurricane, it was difficult or impossible to call anyone, so they had to go door to door to contact people. "When everything collapsed, there was a different system left," Nieves said. That effort made Nieves realize how reliant they had been on phones and the internet. "We need to really strengthen and understand how our infrastructure is fragile. But at the same time, we need to create systems that are not fragile, and not tech-related," Nieves said.
She asked people, "What do you love to do? Do you want to come and join us?" Nieves ended up with a small team of local residents who had been hit hard by the storm, but still wanted to help. People contributed whatever they could, from beans to vegetables to bags of rice. Young people brought hot food to elderly neighbors. By the end of the week, the community kitchen was feeding 300 people every day. Even more importantly, everyone had a job to do.
In some ways, this may sound like an idealistic community of preppers. But instead of an individual person building up a cache of canned food and guns so they can hole up and wait out a disaster, Nieves says that mutual support brings communities together.
Community-based mutual support is totally different from how disaster recovery is usually approached. In many places, including parts of Puerto Rico, disaster survivors eat government-provided MREs (Meals, Ready to Eat) and wait in long lines to receive water or charge their phone. That's not to say they don't want to do anything, but sometimes all there is to do is wait.
In Nieves' model, mutual aid allows community members play an active role in the survival and rebuilding process. It's not a new concept, but it's one that was necessary in Mariana: Government officials didn't reach Nieves' community until 12 days after the storm subsided.
Nieves pointed out that once help arrived, there was an additional layer of complication: many of her neighbors don't read English, so they were unable to understand the directions on the MREs that were distributed. They ended up eating them cold or without knowing what they contained.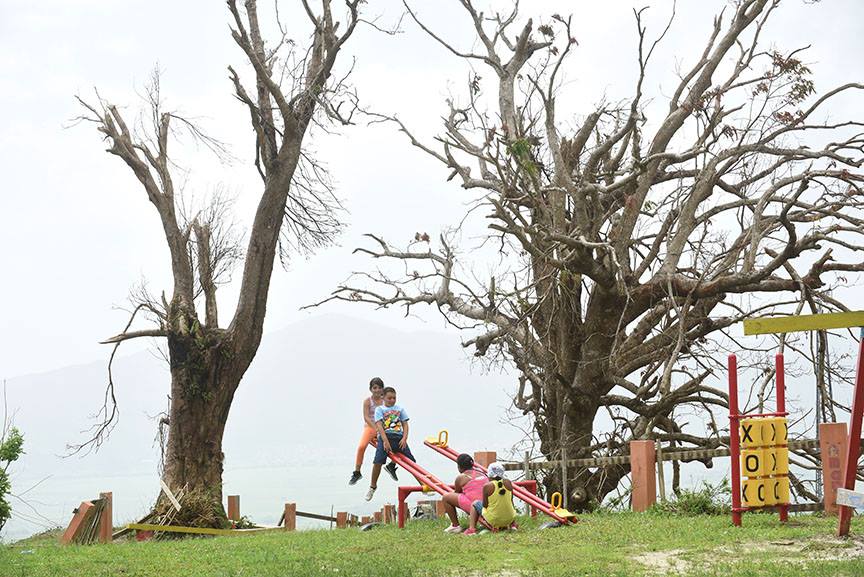 So, even after some aid started coming in, the community kitchen continued. "Being able to eat something vibrant that was cooked with love transmits hope. We saw the difference between big operations that were giving you just enough food so that you wouldn't die, and the abuelas [grandmothers] who were going to give you a big plate so that you would be full and nourished for the whole day, with a smile."
Mariana spent nine months without electricity from the grid, and six without water. Even now, it isn't back to anything resembling normal. "There are a lot of blackouts, so there is a constant state of not knowing if you're going to need gas for your generator. You don't know if your food is going to rot. If you depend on electricity for oxygen, dialysis, anything ... good luck," Nieves told me.
Still, Nieves has hope that the lessons her community learned after Maria will help other towns in the future. "We believe that this is a model, or at least a series of ingredients, that every community needs to have if they're going to survive," she told me. "Communities are our best chance at adapting. Together we might be able to create more."
If you'd like to support mutual aid in Puerto Rico, you can make a donation and read more about Nieves' work .