Five facts about Mae Jemison, doctor, dancer, and the first woman of color in space
You know she went to space. But do you know which TV show inspired her to go?
1. She wanted to become a scientist ever since she was a kid
In interviews, Mae Carol Jemison describes a childhood spent making mud pies, climbing trees, and always heading to school a bit disheveled, regardless of her babysitter's best efforts. She was fascinated by the world around her and was on a constant exploration quest: stars, flowers, trees, ants — no subject was ever too boring. Jemison's parents always encouraged her curiosity.
"My mother always told me to go find out the information myself," she told Stanford, her alma mater, in 1996. "She was very directive, in the sense of 'it's your responsibility,' sort of like those people who tell you to go look up word in the dictionary when you don't know how to spell it."
Despite the support of her family, not everyone was as enthusiastic about her plan as she was, she recounted in her memoir, Find Where the Wind Goes. Jemison's kindergarten teacher once corrected her: "You mean you want to be a nurse?" Jemison was indignant. "She doubted me, as if I didn't know what the scientist was or worse, that I was incapable of becoming one. I simply put my hands on my hips and said, 'No, I mean a scientist.'"
2. She was inspired to become an astronaut because of Star Trek
In grade school, Jemison became interested in how the universe and life began, and by high school was reading all the books about astronomy she could find.
"Growing up on the Southside of Chicago, I was just like every other kid," she said in an interview. "I loved space, stars, and dinosaurs. I always knew I wanted to explore. At the time of Apollo program, everybody was thrilled about space, but I remember being irritated that there were no women astronauts. People tried to explain that to me, and I did not buy it."
She couldn't find real-world examples of American women in space, so she found her heroine onscreen. As a kid growing up in the 1960s, Jemison loved following adventures of The Starship Enterprise crew. She didn't have to look too far to find a role model — black female translator and communications officer Lieutenant Uhura, who, when male officers got bewitched by the sirens, took control of the ship and led an all-female rescue party.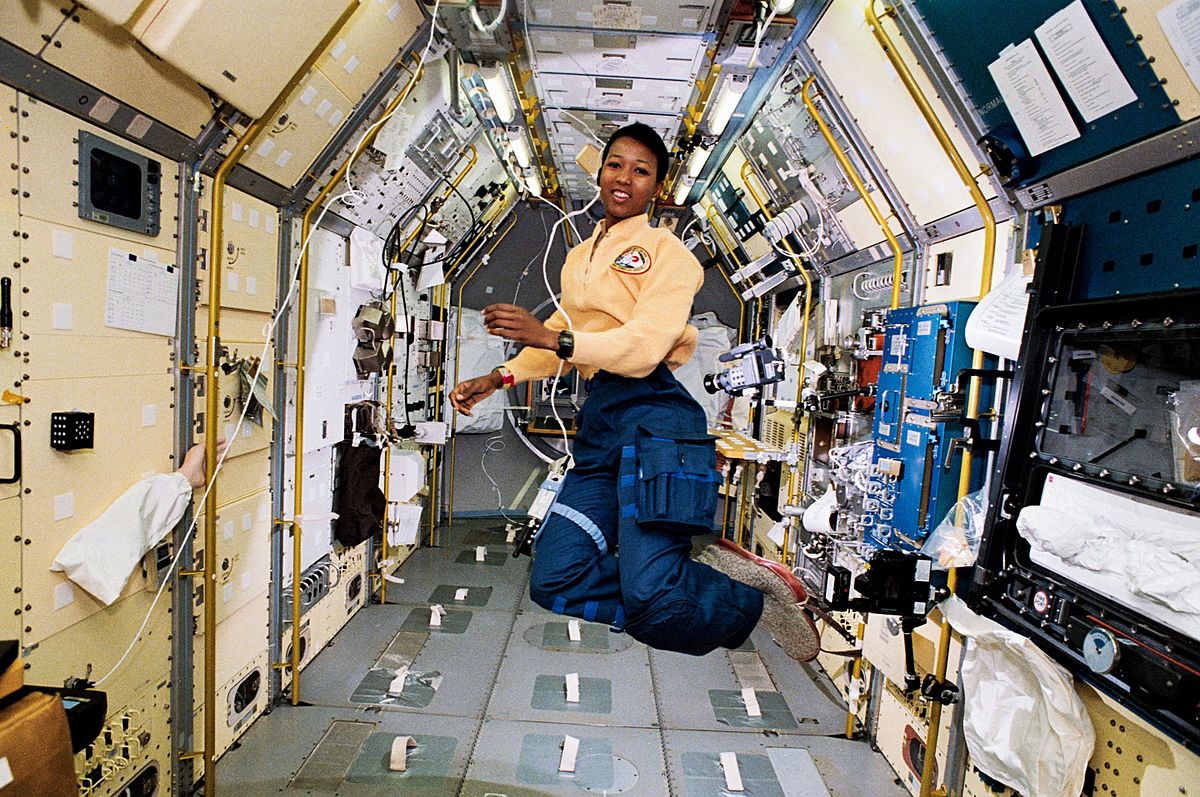 Jemison's obsession with Star Trek goes beyond teenage fandom: in September 1992, while orbiting the Earth inside the Space Shuttle Endeavor as the first black woman in space, she began each shift by informing Mission Control center that "hailing frequencies were open," a nod to Lt. Uhura's signature phrase.
Eventually she got to meet Nichelle Nichols, the actress who played Lt. Uhura, and the two became close friends. Jemison's dream to set foot on USS Enterprise also came true: in 1993, she made a guest appearance on the show.
3. Space was never the final destination
It was merely a stop on the journey. After graduating from high school at 16, Jemison was admitted to Stanford University, where she studied chemical engineering and fulfilled the requirements for a degree in African and Afro-American Studies. After Stanford, she moved on to Cornell to study medicine. Between semesters in Ithaca, she travelled with humanitarian missions to Kenya and Thailand and, after graduating from medical school in 1981 and completing a year of clinical practice in Los Angeles, she joined the Peace Corps in Sierra Leone and Liberia.
It was after her two-year Peace Corps stint that Jemison found out that her NASA application went through. In 1986 they invited her for an interview. Even in the aftermath of Space Shuttle Challenger disaster, Jemison was undeterred.
"You are aware that you are sitting on a controlled explosion," she admitted after returning from the mission. "But you also realize that you've taken all the precautions. You trust the people you have been working with and you know they have worked to try to keep things safe. After that, you have to leave it alone. If you keep worrying about it, then you're not going to be able to do your job."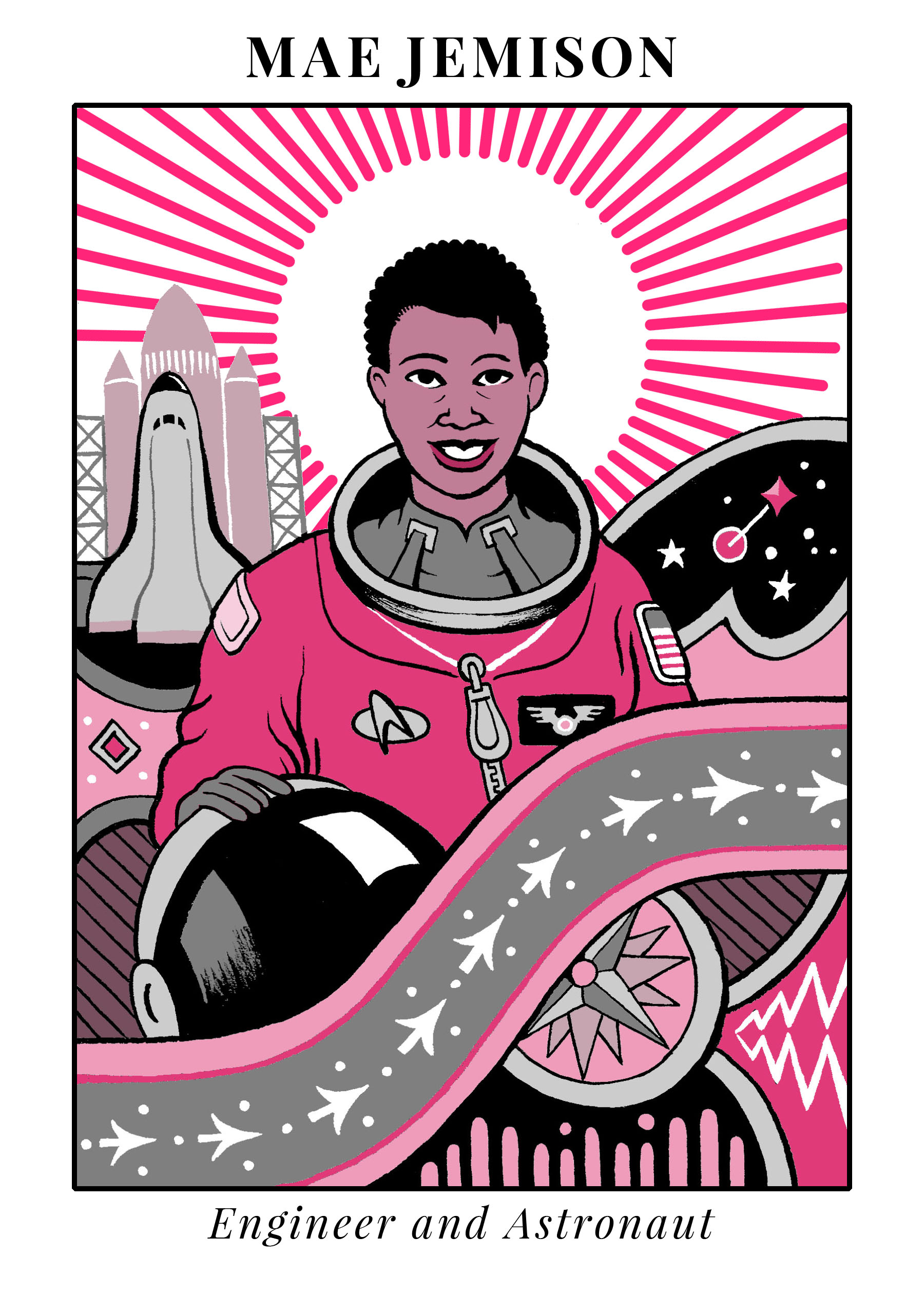 She resigned from NASA in March 1993, less than a year after her mission, stirring a wave of criticism and speculations. Jemison was unmoved.
"I had to look deep down and see what my life stood for," she said in a speech at Howard University the following year. "I have had many other challenges to face and contributions to make to the world." She established The Dorothy Jemison Foundation for Excellence, named after her mother, and continues to advocate for minorities in STEM and promote educational opportunities for all.
4. She is passionate about dance
In addition to her science acumen, Jemison is a talented choreographer. During her time at Stanford, Jemison produced and directed the musical play Out of the Shadows, featuring music by Quincy Jones and Stevie Wonder.
Jemison, now 60, said in PBS interview that back in eighth grade she threw a fit trying to convince her mom to enroll her into a dance class. "I wanted to be dancing because it was exhilarating. It was fun, it was another way of creativity." To people who don't see how dance contributed to her success as an astronaut, Jemison replied: "It really made a difference. Dancing trains you in terms of practice, memory, physical skills and coordination and just being thick-skinned."
5. She has a strong connection to her African roots and cultural identity
As a tribute to the African American community, on her shuttle flight she brought along an Alvin Ailey dance poster, a West African statuette, proclamations from the DuSable Museum of African-American History, and a Michael Jordan jersey. In Jemison's own words, "People don't see women — particularly black women — in science and technology fields. My participation in the space shuttle mission helps to say that all peoples of the world have astronomers, physicists, and explorers."