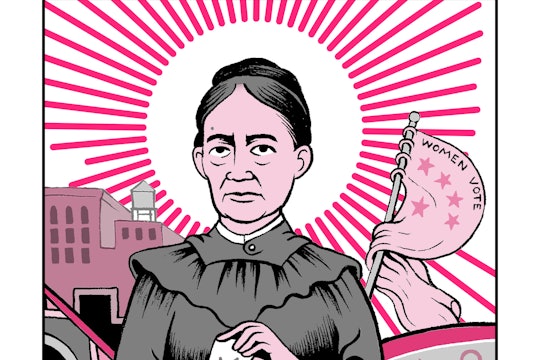 Five facts about Mary Putnam Jacobi, medical pioneer and suffragette
She was a true renaissance woman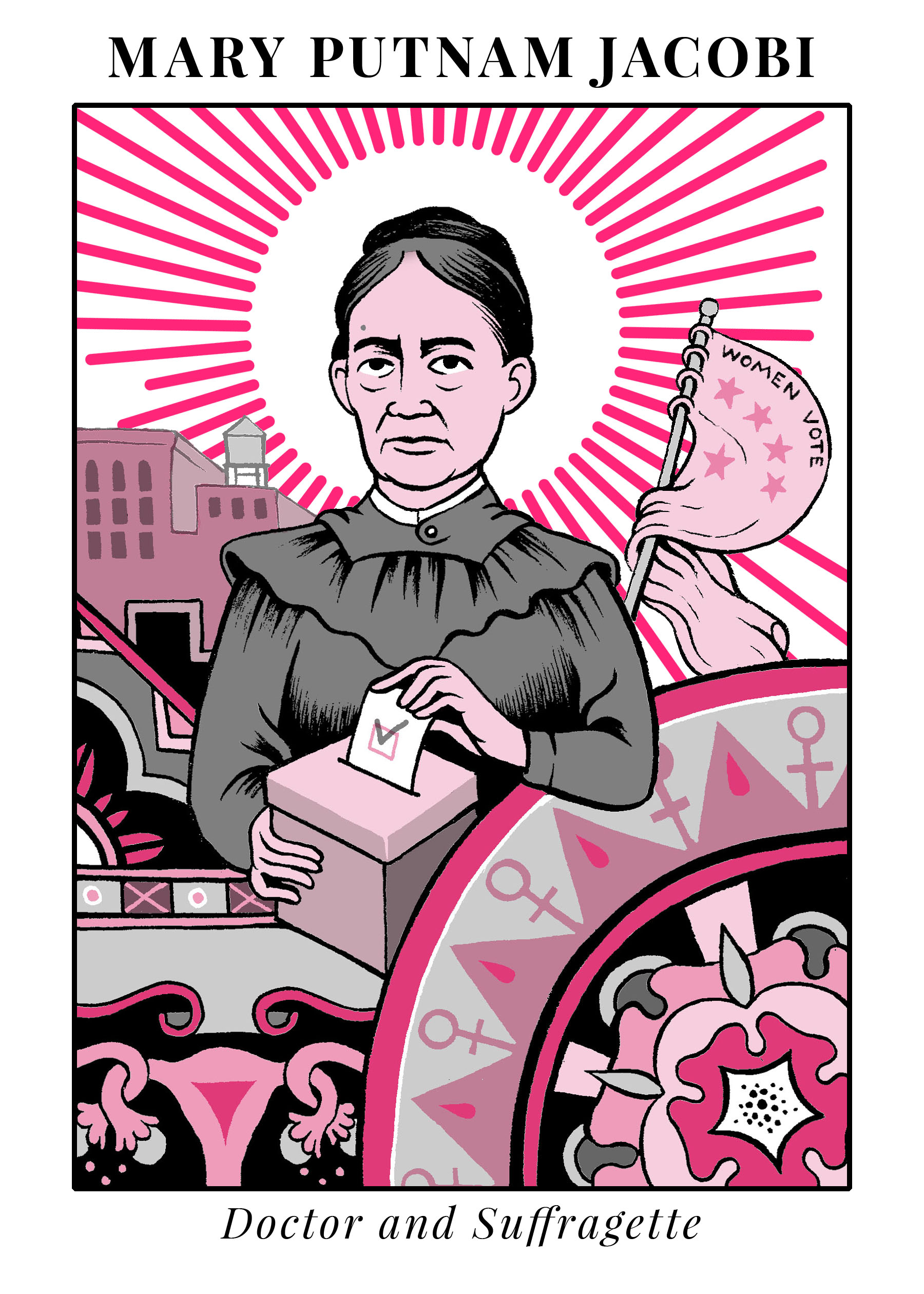 1. She was one of the first prominent female physicians
Mary Corinna Putnam Jacobi had to fight for every ounce of education she received. At 19, she became the first female student at the New York College of Pharmacy despite having almost no formal education. She then pursued and received an MD from the Woman's Medical College of Pennsylvania. In her boldest feat, in 1868 she became the first woman to attend the prestigious l'École de Médecine in Paris – and she graduated with honors.
Jacobi had more advanced medical training than many men of her time, to the surprise and dismay of many of her male colleagues. When she graduated from l'École, she moved back to the US to teach, write, and practice medicine. In 1871 there were only four hospitals in the country where a woman could be an attending physician. One of these was the New York Infirmary, which offered her a position. She also opened a large private practice and quickly rose through the ranks of New York doctors. Jacobi became the first female physician admitted to numerous medical societies, including the New York Academy of Medicine.
2. She was a prolific and talented writer
When she was nine, Jacobi nearly drowned. Reflecting on her experience at 10 years old, Jacobi writes, "Life! And what is it? To be born, to eat, to sleep, to work, to play, to die… Is the curious machinery of our bodies created merely to return after a short period to the dust from whence it came?". Her philosophical and religious musings persisted throughout a lifetime of writings. Jacobi published nine books, over 120 medical articles, and various opinion and fiction pieces, some in her father's magazine, Putnam's Monthly. She published her first story, "Found and Lost" (1860), in the Atlantic when she was just 17. The piece paid $80 – about $2,000 nowadays – which her father playfully changed into dollar gold pieces to present to her.
Being a female writer came with challenges. Jacobi was once accused of plagiarizing an article she published in French because the language was so adept. Although most of her fiction and political articles are signed with her name, many of her medical articles are signed "P.C.M." because she was worried that female authorship would discredit them. Although she could have pursued a full-time career as a writer, the fear of becoming an irrelevant "literary physician" as well as her drive to develop medical education for women led Jacobi to commit most of her energy to her career in medicine.
3. She was an outspoken proponent of women's rights
In the late 19th century, many people and even medical professionals believed that women were at the mercy of their menstrual cycles. The common argument was that the menstrual cycle rendered women lazy, incompetent, and even insane, and that they should therefore refrain from hard work during it. Jacobi adamantly and publicly argued against this in scientific and political circles. In addition to numerous other reports, she published an impressive 232-page essay titled "The Question of Rest for Women During Menstruation" (1877) in which she provided endless tables and graphs showing that women's mental and physical health was stable throughout their monthly cycle. Her controversial essay was ultimately awarded Harvard's Boylston Medical prize.
In addition, Jacobi was active in the suffragist movement and mentored many female medical students. Although women could practice medicine, there were still limited opportunities to train as a physician. Jacobi saw this as deeply problematic and became instrumental in pushing medical schools (like Johns Hopkins) to accept women.
4. She was a caring woman and a damn good preacher
In the midst of the Civil War, Jacobi's brother, Haven Putnam, was stationed in New Orleans. Like many soldiers in his regiment, he came down with malaria. His sister, then 21, insisted on traveling from New York to Louisiana to care for him. During the trip, she stayed with a group of servants and joined them for an evening worship ceremony. Her brother later received word that, "young Missus, she did preach right powerful." Although Haven's troop moved after a surprise attack and Mary never united with her brother, she stuck around as a medical aide before returning to school.
As a medical educator and president of the Association for the Advancement of the Medical Education of Women (which she founded), Jacobi was known for her inspiring lectures. 1n 1883 at Women's College of the New York Infirmary, Jacobi gave a moving commencement speech about succeeding as a female physician, and balancing the need to both move forward and look back:
"You must, on the one hand, forget that any social prejudices stand in your way as physicians: but on the other hand you must remember that, in virtue of these, you continue to have certain class interests, which can not, with either justice or safety, be ignored."
5. She predicted the cause of her own death
In her late 50s, Jacobi knew something was wrong with her body. She experienced an intense pain at the back of her head and started losing her balance. Jacobi carefully documented the progression of her symptoms, from dizziness, to vertigo, to mental exhaustion. Her diagnosis? A tumor at the base of her cerebellum, the "little" brain responsible for coordinating our balance and movement. She titled her account "Descriptions of the Early Symptoms of the Meningeal Tumor Compressing the Cerebellum. From Which the Writer Died. Written by Herself." According to her brother, it was the only time in her life that she showed any signs of slowing down. Jacobi died in 1906 at the age of 63.
We'll never know if Jacobi's prediction was correct, but her descriptions match what we know now about cerebellar tumors. Nevertheless, we can revel at her unrelenting passion for truth, even until the very end.