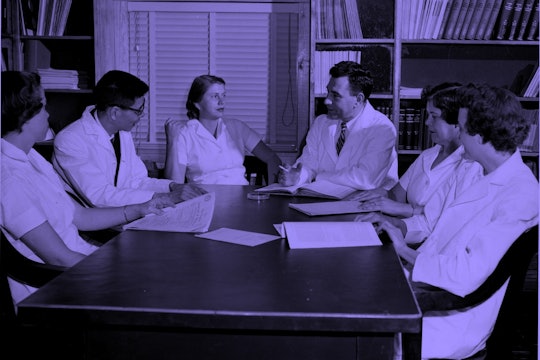 Building a Massive scicomm effort
We're talking to other scicomm leaders to understand how we can improve our efforts
Here at Massive, we're constantly trying out new ideas, working out different ways that we can bring together our community and connect with other scicomm efforts.
We recently hosted our first "Ask Me Anything" session with Diverse Sources co-founder Mollie Bloudoff-Indelicato. Her site aims to increase the diversity of sources in science journalism by curating a database of underrepresented voices in such research.
As Mollie told us in the members-only AMA, the inspiration for Diverse Sources originally came from her own work.
"I realized I'd written several articles, on a tight deadline, and only quoted white males," she told our Science Consortium community. Her experience as a writer reflects the broader community – only about 19 percent of sources in science journalism are women.
Other prominent science writers have discovered source biases in their writing, and have urged the community to put in the effort to diversify the voices they represent. Diverse Sources makes it so that journalists no longer have an excuse.
Mollie and her-cofounder, Greg Linch, don't have the bandwidth to train scientists, so she was enthusiastic about Massive's role in training scientists to speak to the public — which we do (and our members are wonderful radio guests). As we grow, we're hoping to train even more diverse voices in our community.
We were really impressed by the two-sided approach of Diverse Sources, to both make a change and to study that change. Mollie is beginning to use their database to get a better grasp on representation in sources, and they're looking for volunteers and data scientists who can help them out.
At Massive, we're beginning to collect data on our readership, and particularly engagement with our chatbot (that box that pops up in the lower right corner of a story). Like Diverse Sources, we're hoping to better understand how our platform is impacting the global community and how we can best engage readers from all backgrounds.
In Mollie's words, "I really do believe that it's important to give back to the community. Science journalism has given me so much joy, and I want to work to make it better."
We couldn't agree more.