A chaotic week for one of the world's most powerful telescopes ends with major damage
Puerto Rico's Arecibo observatory scientists dealt with a hurricane and an asteroid before the accident
In 2020 alone, Puerto Rico has faced the COVID-19 pandemic, earthquakes, and major storms. There's an important radar astronomy system in Arecibo, on the northern side of the island, that has weathered it all.
The Arecibo Observatory hosts a giant telescope that observes radio waves, rather than the visible light tracked by optical telescopes. The reflector dish is 1000 feet wide, making it one of the largest radio telescopes in the world. It's also the most powerful and most sensitive planetary radar system. According to the University of Central Florida, the observatory has collected more than 12 petabytes of data in its 50-year history — that's 1.2 x 1010 megabytes, over 10 billion megabytes.
(Personally, as a geologist, I'm a huge fan of the observatory because the reflector dish was built into a karst depression, also called a sinkhole.)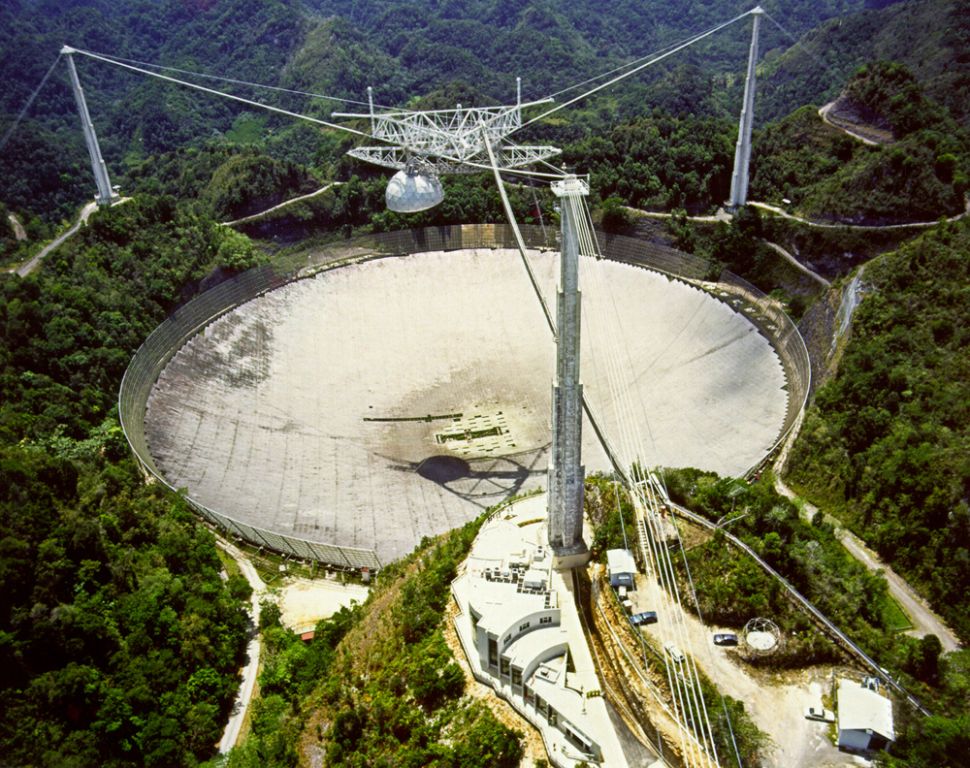 In late July, the facility shut down for Hurricane Isaias, which brought torrential rain and flooding to Puerto Rico, but didn't damage the telescope. They got all the systems back online just in time to observe Asteroid 2020 NK1, a Potentially Hazardous Object discovered in June. Arecibo found that the asteroid is not an immediate threat to Earth, as it is expected to stay more than 9 times further away than the moon at its closest approach in 2043.
But just a few days later, on August 10th, a support cable broke, tearing a 100-foot-long (30-meter) gash in the telescope's reflector dish. No one was hurt, but observatory staff are still working on assessing the damage and what repairs will be required.
Drone footage from the Observatory captured the dramatic scale of the dish, the large, white cable hanging down from the upper structure, and the marred reflector panels:
Video Credit: Arecibo Observatory, University of Central Florida
The gash is even visible on high-resolution satellite imagery (the dark area on the center-left side of the dish), captured by Planet Labs on the day of the break: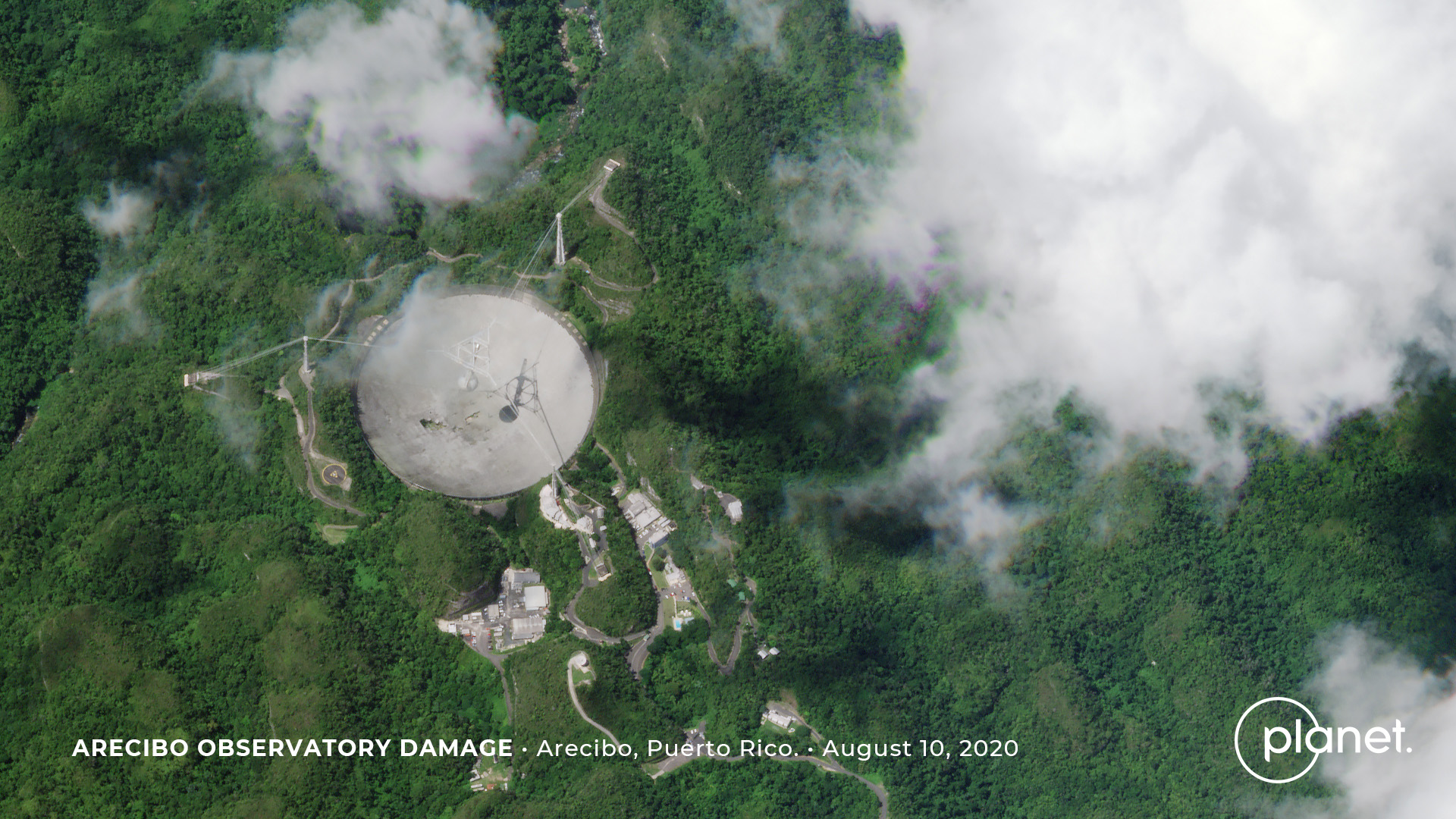 Of course, all this is occurring during the annual hurricane season, which is predicted to be very active this year. The whole astronomy community will be hoping for a quick return to operations.