An antidote to box jellyfish stings may be on the horizon
Sea wasp, marine stinger, common kingslayer. The nicknames for the various species of box jellyfish's stem from this animal's reputation as one of the most dangerous creatures in the sea. These jellies, which are in the class Cubozoa, cause agonizing pain when they eject their venom and can even kill humans.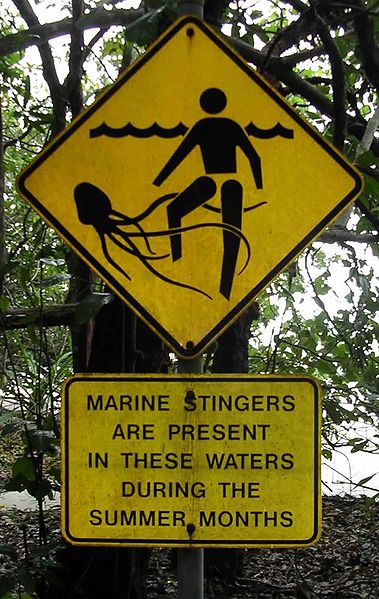 A group of Australian researchers from the University of Sydney, led by Dr. Man Tat-Lau recently identified a potential antidote to box jellyfish stings. They used genetic editing tool CRISPR to knock out over 19,000 genes one by one in human cells. Box jellyfish venom normally kills cells, so the researchers wanted to see whether any of these modified cells could survive after exposure. Two genes required for the venom to inflict such intense pain jumped out at them.
One of these genes directs production of cholesterol. The researchers performed experiments to tell whether drugs that reduce cholesterol signaling could serve as an antidote to venom poisoning. Treatment led to less cell death in human cells, and mice showed reduced symptoms of pain.
With this antidote, victims of a box jellyfish sting may one day only need to apply a drug to treat their pain. Understanding how the venom acts on cells will also provide a starting point for studying pain pathways and using venom components to develop new medicines.