Worried about coronavirus? Try shaving
The CDC cautioned that certain facial hairstyles may interfere with respirators, though there's debate over the efficacy of masks
The Centers for Disease Control and Prevention (CDC) has released an infographic depicting the compatibility of various facial hairstyles with filtering respirators. This is important because respirators function best with an airtight seal. A walrus mustache and soul patch both made the cut, while other styles were less lucky, including the Dalí and mutton chops.
The infographic has been circulating on Twitter just a day after the CDC briefed reporters on efforts to contain the spread of SARS-CoV-2, the novel coronavirus causing the ongoing disease outbreak of COVID-19. At the conference, CDC officials said they expected community spread of the virus in the United States, meaning sustained person-to-person transmission within the U.S.
Luckily, we now know what to do if we have a French Fork...or do we? See, there's some debate over who should be wearing masks and what kinds of masks they should be wearing.
A surgical mask or simple cloth mask may provide some protection, but they can also do more harm than good if they're reworn or improperly cleaned. In contrast, what the CDC infographic is talking about are respirators, which fit tightly around the nose and mouth to create that all-important airtight seal. As many ways as there are to wear any kind of mask correctly, there are far more ways to wear them incorrectly — taking them off intermittently, or touching the front when you remove them can both lead to contamination.
But who even should be wearing masks? If you're reading this from the U.S. or another country where the risk of catching SARS-CoV-2 right now is low, the answer is not you. Stockpiling masks may contribute unnecessarily to shortages, which are most harmful for the health workers and ill people who are advised to wear masks. The price of both surgical masks and respirators has shot up on Amazon in recent weeks, increasing worries about shortages and possible price gouging.
As a bonus, we at Massive have decided to model facial hairstyles that would pass and fail the CDC's infographic, respectively.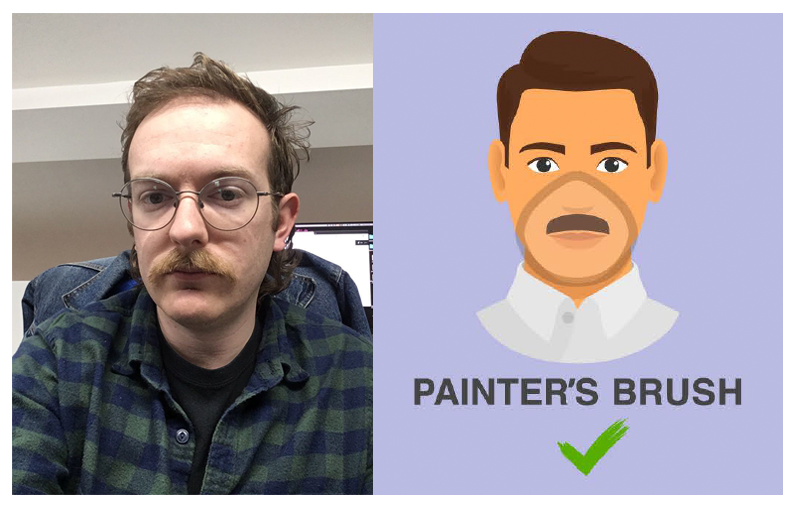 Co-founder Allan has a painter's brush mustache, which would not interfere with a respirator's seal.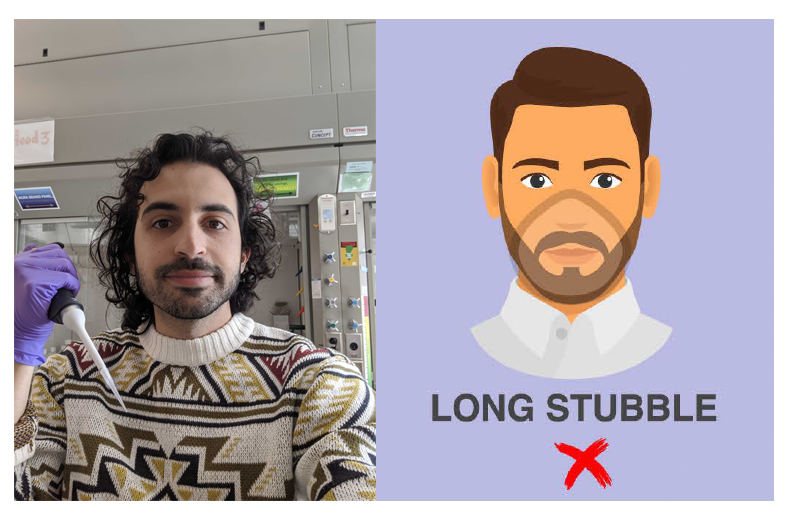 New AE Max, on the other hand, has more of a long stubble look going on. He would not pass the airtight seal test.