Scientists analyze centuries-old DNA to investigate French revolutionary's mysterious skin condition
Was scabies, syphilis or atopic eczema the reason why Jean-Paul Marat was in the bath when he was assassinated?
Jean-Paul Marat (1743-1793) was a French journalist, politician, physician, and scientist during the French Revolution, who was for his worsening skin condition. While the manner of Marat's death is obvious, the cause of his worsening health in his final years has remained a mystery, with doctors hypothesizing that conditions such as scabies, syphilis or atopic eczema may have been to blame. Now, to shed some light on this issue.
During his life, Marat was a French revolutionary who advocated for the rights of the sans-culottes (the poorest members of society), but also served as a court doctor, published findings on fire, electricity, and light, and wrote a regular periodical, titled (The Friend of the People). At the time of his assassination, Marat was annotating two L'Ami du peuple issues in his bath. These blood-stained issues (made of old cellulose paper) were later donated to the Département des Estampes, Bibliothèque National de France, offering a rare opportunity for scientists to use DNA sequencing to posthumously diagnose infections in a historical figure.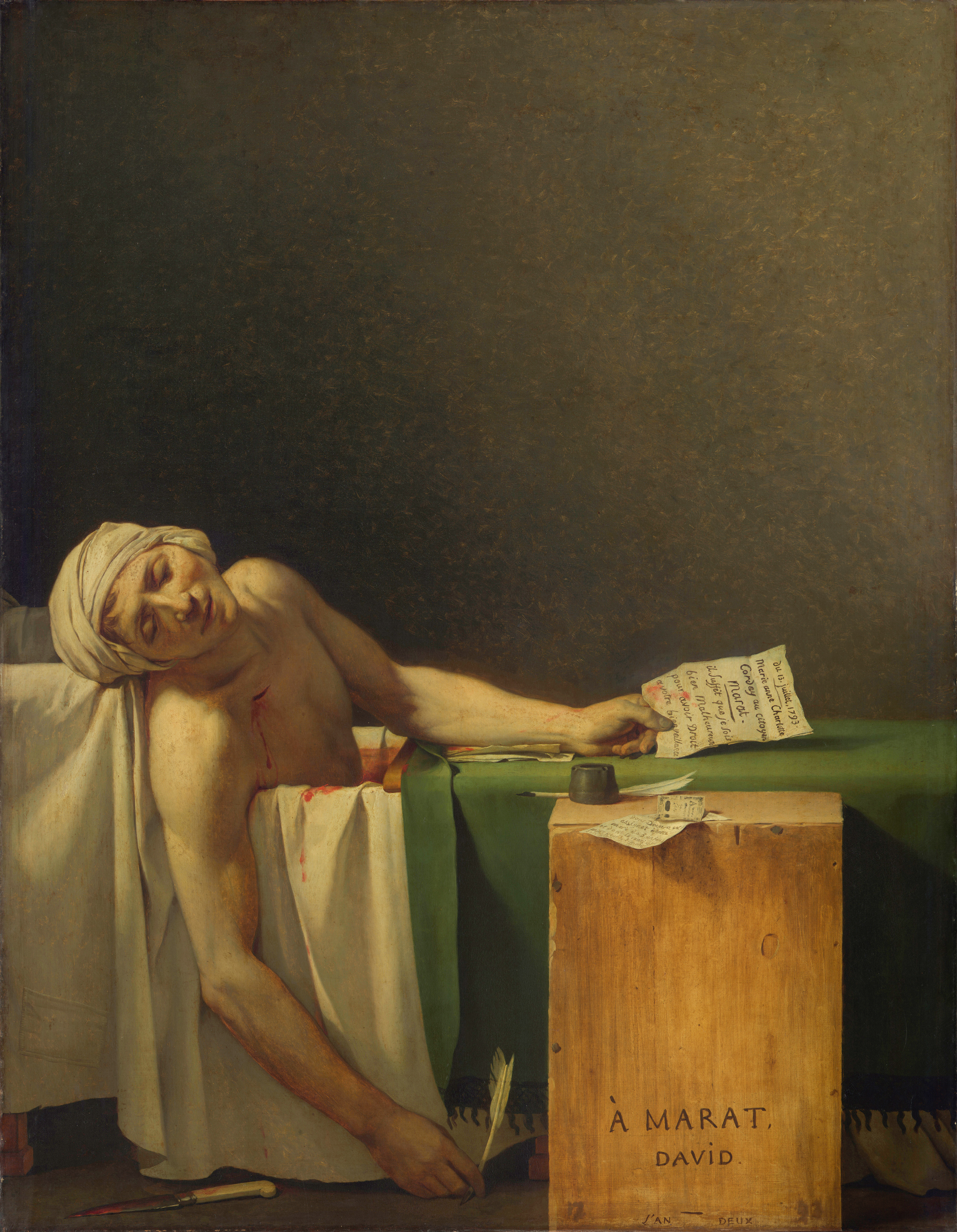 In this study, Toni de-Dois and their fellow researchers took two non-destructive forensic swabs — one of a blood stain, and a second from an area of L'Ami du peuple with no blood stains for comparison. Following DNA extraction and sequencing, the researchers compared the two swab samples to account for any contamination that may have occurred in the last 200 years or so, before carrying out a number of analyses to better understand Marat's health at the time of his death.
Instead, researchers found DNA fragments matching Malassezia restricta, which is a fungal pathogen that causes seborrheic dermatitis (a chronic form of eczema). They also noted the presence of DNA fragments matching Cutibacterium acnes (although common, it is linked to acne) and Staphylococcus aureus (often detected in atopic dermatitis, though found in low quantities in Marat).
So what does this all mean?
Although de-Dois and their fellow researchers were unable to reach a specific diagnosis, they do provide evidence that Marat was suffering from an advanced fungal infection, likely seborrheic dermatitis, with additional bacterial infections. This study also happens to be one of the first to leverage DNA sequencing technology to diagnose infections in historical figures.
To find the exact answer to the mystery Marat's worsening health, researchers will need to analyze more of the DNA found on Marat's preserved possessions — with the potential to apply this analysis to additional historical figures.