Animals and their DNA move through the environment in different ways
Sampling a lake at different times of year and at different depths found fish DNA distributes in unexpected ways
Environmental DNA (or eDNA) is all the rage in ecology. Animals create and shake off DNA every day, leaving tracks as to where they've been. The DNA that has been shed into the environment can be sampled and tested later.
While the potential to test for a species without having to see or capture it is exciting, we need to be sure of its accuracy. Can biotic and abiotic processes in the environment influence how eDNA is distributed in an ecosystem?
A recent study at IISD Experimental Lakes Area, a remote lake research area in Ontario, suggests that the distribution of eDNA in lakes can be affected by both summer stratification and fall turnover. Researchers tracked lake trout (Salvelinus namaycush) DNA and then compared those data to where the lake trout actually were, verified using acoustic telemetry.
The study revealed that during summer months, when the lake is stratified and the trout spend their time in the lake's deep waters, they could mostly only be detected using eDNA at the deepest layers of the lakes. In fact, lake trout eDNA was not detected at all in the surface water despite the presence of abundant lake trout populations in the lake.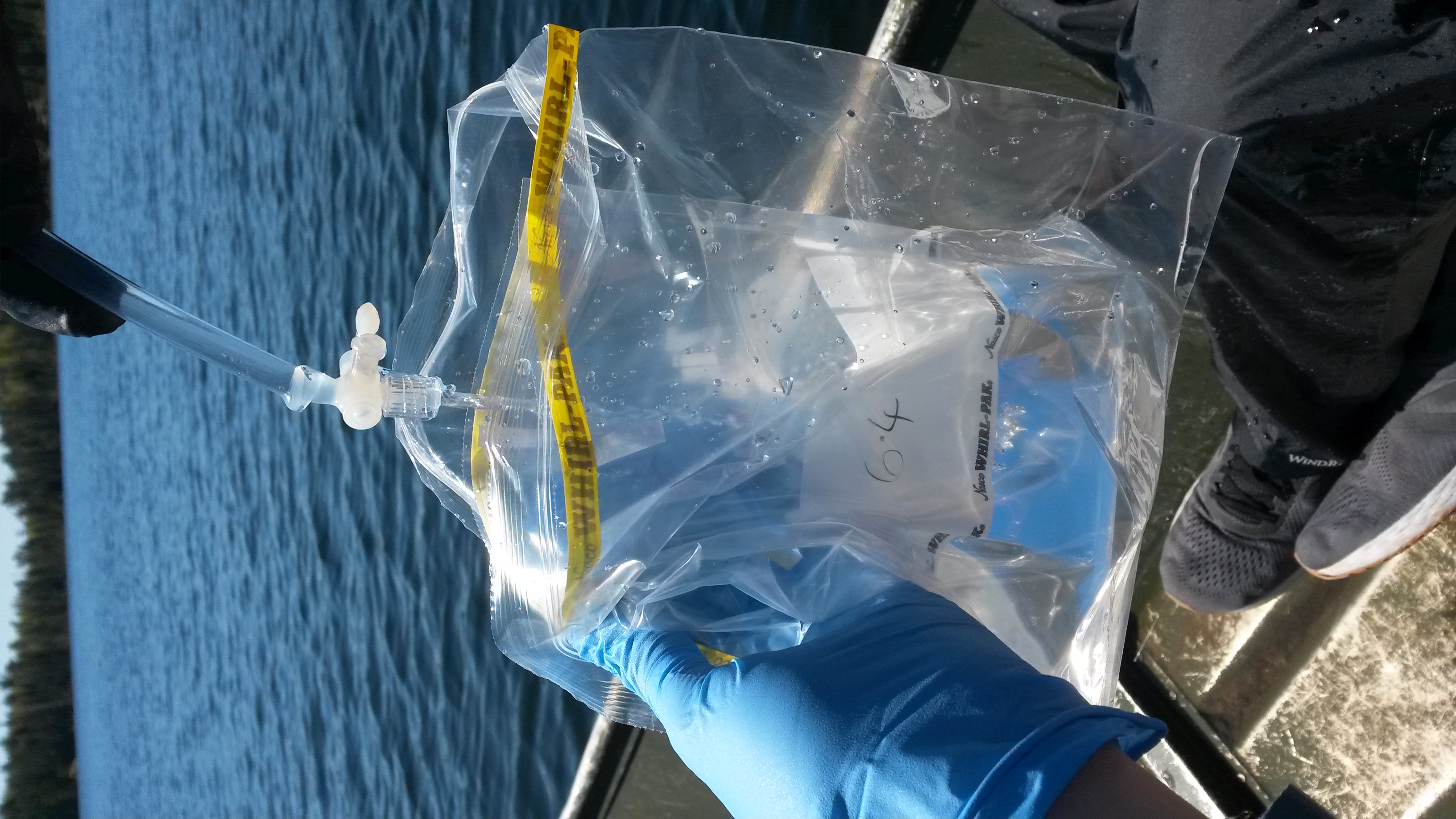 By contrast, during fall lake turnover when lake trout spend much of their time near the surface, their eDNA was found pretty much everywhere throughout the water column, likely being mixed in as the lake water turned over.
Many eDNA sampling programs only sample surface water. The study found that if only surface water were sampled in these lakes while stratified, lake trout — the abundant top predator in the lakes — would not have been detected. It also revealed that sampling during a period of lake mixing (fall through spring) or sampling the entire profile of the lake in summer will increase the probability of detecting all species present.
Measuring eDNA remains a reliable way to monitor animals in their environments. The study demonstrates the need to design eDNA sampling methods accordingly to take lake physics into account and be aware of those physical processes' impacts on the results.