Meet the colour-changing green forester moth: a living water vapour sensor
Researchers used microscopy techniques to understand how the green forester moth changes from a shiny green to a rusty red colour
Charles James Sharp (Sharp Photography)
We often think of moths as boring and plain, especially in comparison to their more colorful siblings, the butterflies. However, moths can be just as colorful, and the green forester moth (Adscita statices), with its shiny green body and wings, is a great example of this. But this particular moth doesn't always have its brilliant green colour. In fact, if you were to spot it early in the morning, it might have a rusty red color. It changes its color to green during the day and when night falls, the green forester moth will turn red again.
In a new study, researchers from the University of Fribourg and Lund University investigated this curious phenomenon. They used electron microscopy to look at what the tiny scales on the green forester's wings are made of, and a combination of microscopy techniques and optical modelling to figure out how the moth achieves this colour change.
The researchers found that the moth wing scales contain a pigment which gives them their colour, like in many other insects. Interestingly, the green forester moth has two distinct types of scales: black ground scales, and coloured cover scales which have minuscule holes (50-300 nm wide) in the scales that can take up water. When these holes in the scales fill with water, it causes a distortion of the light and turns the moth from green to a rusty red. Because of this dynamic colour changing, the researchers have dubbed these moths 'living water vapour sensors.'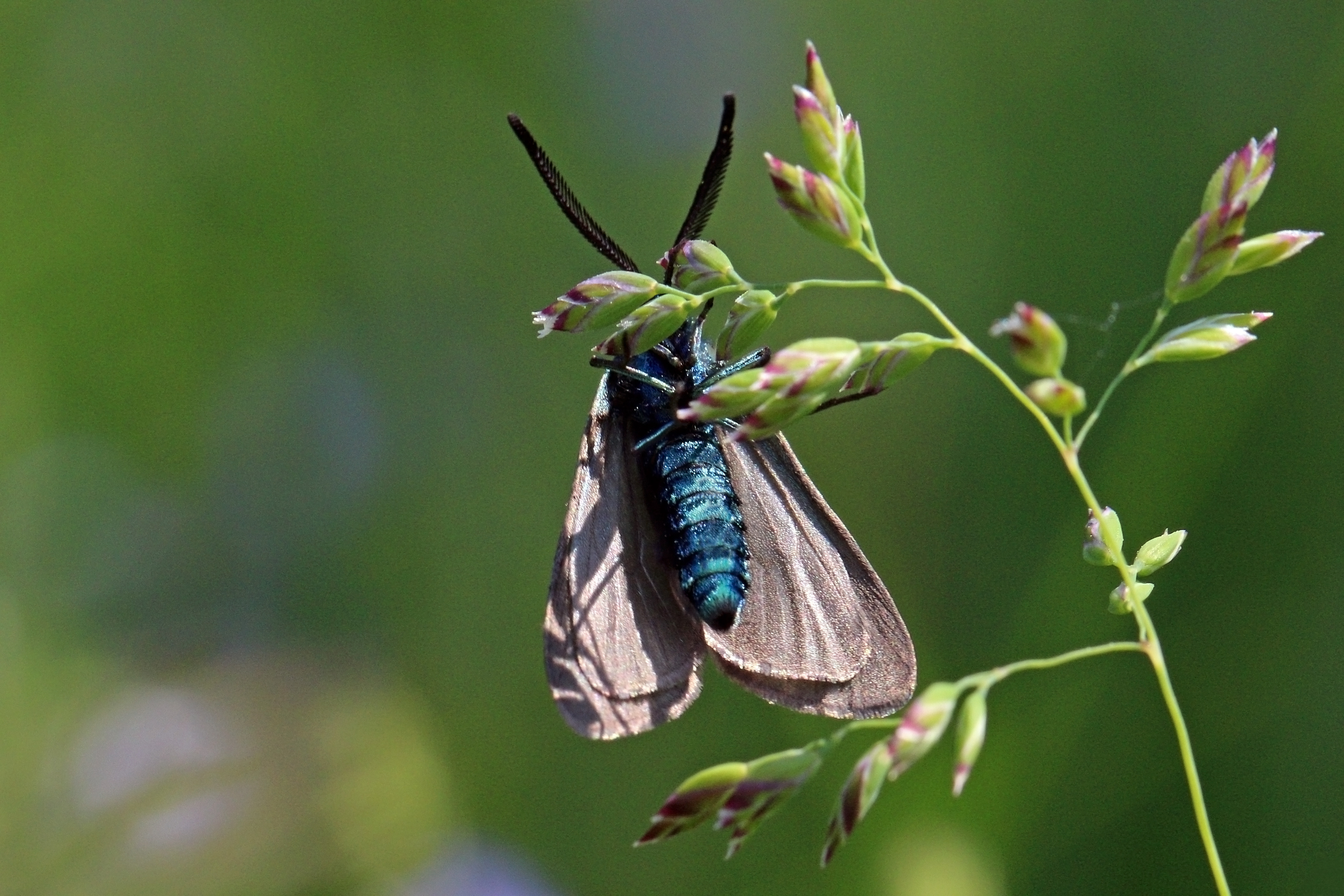 This ability allows the moths to be camouflaged in the morning and evening using the red colour in its native habitats, such as the reddish brown stems of meadow plants. On the other hand, the green colour both signals to birds that the moth is poisonous, and to potential mates that they are a good mate choice. However, it does come at a cost. The water vapour that gets trapped in the wings will make the moths heavier and will therefore make flying harder.
How exactly the moth evolved this humidity-dependent colour-changing ability — despite it causing problems for flying — is still an open question to be answered by the scientists.