Finally, proof that honeybees are bullies
New research finds that honeybees might push smaller bees off the nectar motherlode
Honeybees may be in decline globally, but in a field of flowers they still reign supreme over smaller, wild, native bee species. Due to our agricultural system's reliance on transporting honeybee hives from other states to pollinate crops, honeybees often dominate the nectar and pollen scene in agricultural fields. But to date, researchers have had a hard time quantifying competition between honeybees and wild species because it is hard to pinpoint whether honeybees actually deprive native bees of any foraging opportunities.
A new study published in the journal Acta Oecologia looked at whether wild, native bees were relegated to different times of the day or parts of a flower in the presence of honeybees. The researchers, from two collaborating laboratories in France, collected bees they found visiting cornflowers throughout July and August, when the plant is in bloom.
Cornflowers are special because they have what are called extrafloral nectaries – meaning that parts of the plant other than the flower carry nectar. In the case of the cornflower, these plants excrete small droplets of nectar just below the flowerhead. For bees, it's a nice extrafloral snack. But the droplets don't offer as much nectar as the flower itself and this snack spot doesn't have any pollen – which bees need to feed to their growing larvae.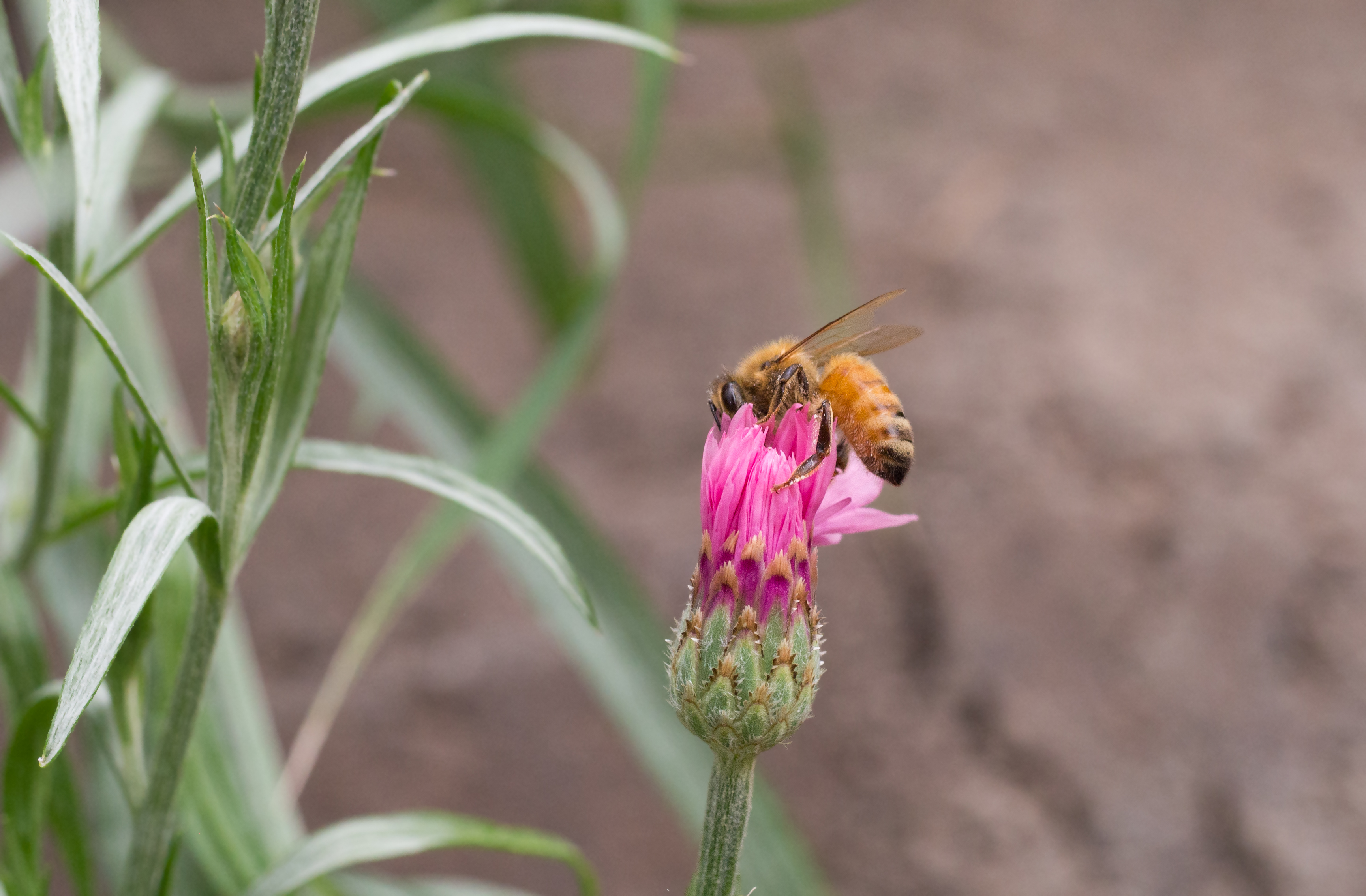 Sure enough, the scientists found that 82.5% of the cornflowers visitors were honeybees, regardless of the time of day. But the breakdown of visitors at different locations on the flower revealed something interesting. Most of the smaller bees that did brave the cornflower foraging scene were found lapping up nectar from those extrafloral nectaries below the flowerhead.
Therefore, while both types of bees were technically found visiting cornflowers, paying attention to where on the flower these visits took place suggests that, compared to smaller bees, honeybees are monopolizing access to the nectar motherlode and the pollen stash.