Tinkering with brain proteins may add insulation back to damaged nerve cells
New research shows we might stop nerve damage from multiple sclerosis
Under a microscope, the brain looks like a cutdown forest of many tree stumps with dark tree rings. The "rings" are , an insulation made of fat that wraps around nerves to help send faster electrical signals.
Unfortunately, myelin is also the target of many diseases like (MS), which . In this disease, the immune system inexplicably attacks the body's own myelin and the cells that produce it. As the now bare nerves die, cells can no longer reach the injured area to wrap new myelin around the damaged nerves.
, but the real question is how to insulate the nerves again? , scientists found that a pair of proteins ­— OSM and TIMP-1 — produced by brain cells called may help.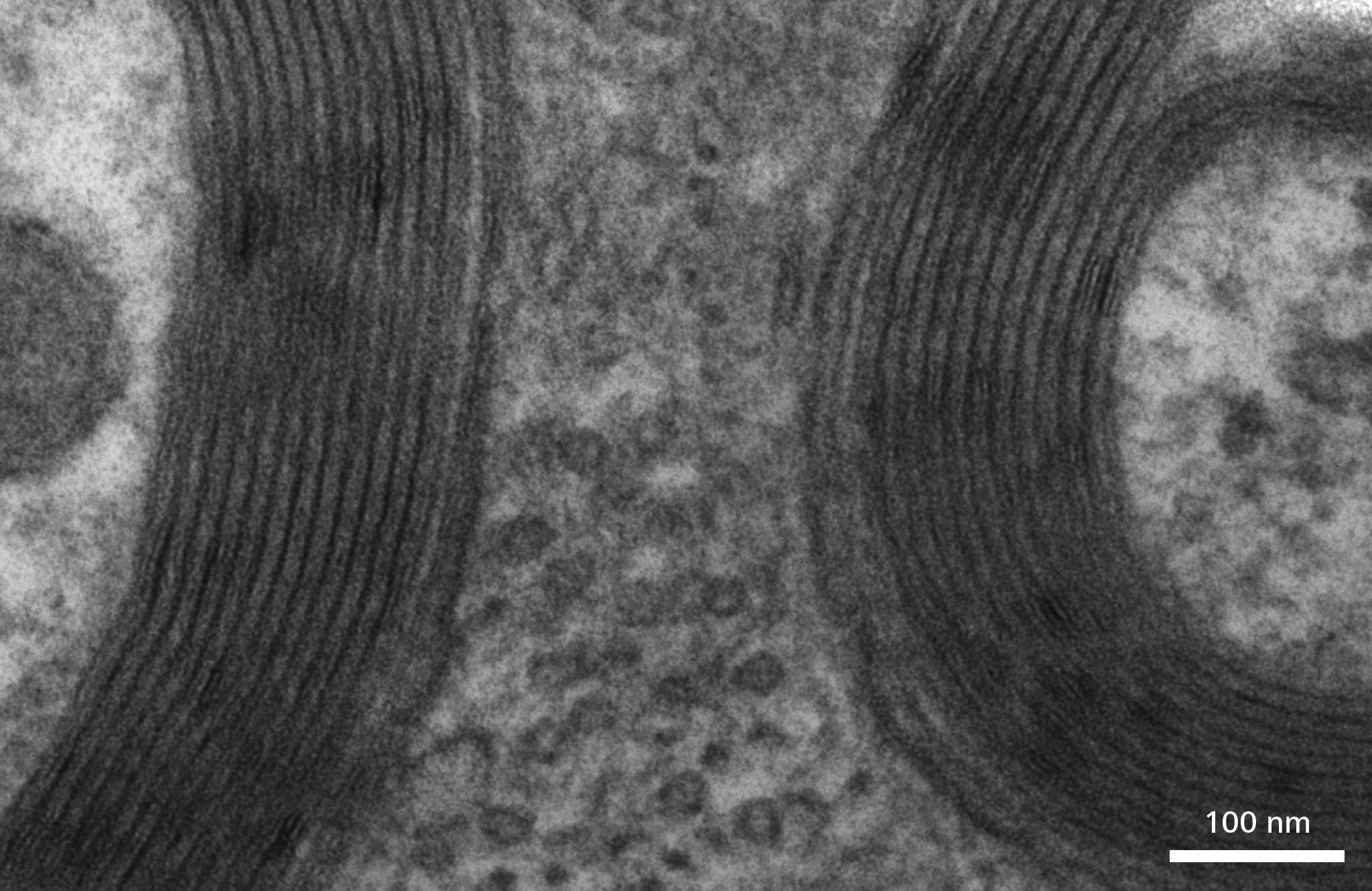 The authors first fed mice a and looked for changes in the mice's biological receptors — which are basically docking stations for key proteins. They discovered that animals who were able to grow new myelin had higher amounts of receptors for OSM proteins. When that receptor was genetically removed, mice had less new myelin and less TIMP-1. It turned out that removing TIMP-1 from mice causes very similar brain defects to those missing the OSM receptor.
Though re-insulating nerves isn't simple, the authors believe manipulation of these two proteins in astrocytes could help people dealing with MS and other diseases. Preventing further damage by the immune system isn't enough for these people­ — helping them cope with the existing injury is also necessary. Think of it this way: a tornado warning may help some people avoid catastrophe, but what good is that if they can't rebuild?