Specialized nerves let squid tentacles strike with lightning speed
Squid have different types of nerves in appendages with different functions
NOAA Ocean Exploration & Research
Contrary to octopuses, which only have arms, squid have both arms and tentacles. You can distinguish between the two by looking at the tips: tentacles have a bulb at the end, called a club, but arms do not. Additionally, the tentacles are extendable while arms aren't, reflecting the difference in function between the two. Squid use the tentacles to and reel them in, at which point the arms take over and subdue the prey.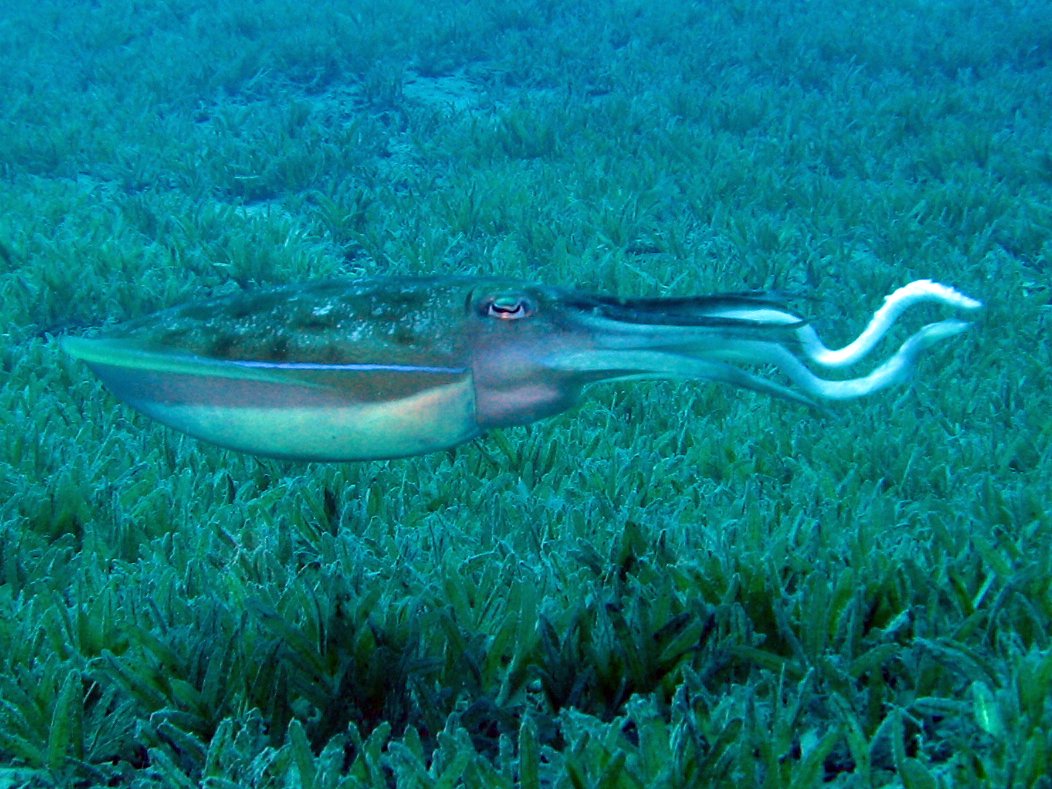 Squid can extend their tentacles in 20-40ms, which is about 10 times faster than a blink. This is especially impressive, since they don't use any spring-like mechanisms. They only use their powerful muscles for this, which are arranged in a special criss-cross pattern. However, their muscles aren't the only things with special adaptations.
On 3 January, from the Hopkins Marine Station and his colleagues published where they studied the nerves that drive these muscles. The most striking difference they found between the nerves that innervate the arms and those that innervate the tentacles, is that only the latter could produce action potentials. Action potentials are extremely fast electrical events where the inside of a nerve cell temporarily becomes more positive than outside the cell. This may cause the release of neurotransmitters, which in turn causes the muscle to move.
Action potentials are widely used in vertebrates, but invertebrates, including the squid, often use graded potentials. This means that rather than a fast electrical event, there are gradual changes of the electrical charge. And this is the type of communication that the nerves in the arms of the squid use.
By using the quick action potentials for the tentacles, the squid can perform rapid strikes to catch their prey. The arms don't need to move as quickly, so no action potentials are needed to move those. This is how squid not only evolved the muscles in their limbs, but also the nerves, to optimize each type of limb for its own specific job.