Meet Menara, the world's new tallest tropical tree
This 100m behemoth was found in Malaysian Borneo's Danum Valley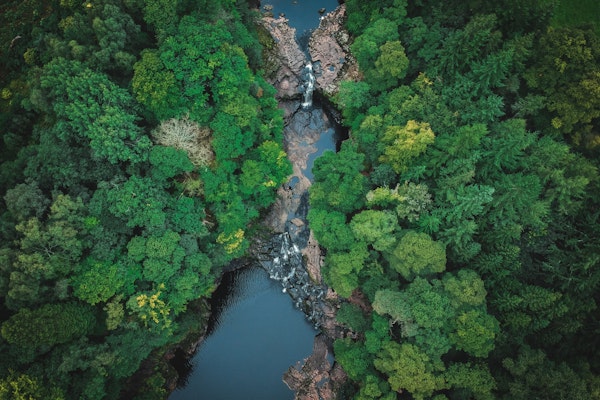 How do you imagine the tallest tree in the world? Well, you don't need to imagine anymore. In a recent study published in Frontiers in Forests and Global Change, researchers described the new tallest tropical tree in the world. Using a drone and laser measurements, they also constructed a three-dimensional model of the tree to determine what factors could be its tree height.
The tree, a member of the species Shorea faguetiana (from the Dipterocarpaceae family), has been named "Menara", after the word "tower" in Malay. It is located in Danum Valley Conservation Area in Sabah, Malaysian Borneo. Menara's height was measured at 100.8 m (330.7 feet), making it officially the world's tallest tropical tree and angiosperm (flowering plant). In comparison, the tallest gymnosperm is a redwood sequoia in California called Hyperion, with a height of 115.7 m (379.6 feet).
One thing that gave Menara an advantage as it was growing is that it is partially sheltered by a ridge, which is fundamental for wind protection – one of the main factors that constrains maximum tree heights. Other factors that could be important in determining tree heights, the researchers note, are related to water and nutrient transport. Water is pulled up from the top of the tree during transpiration, and carbohydrates are pumped up from the bottom. One hundred meters is quite a far way for these substances to travel!
The Menara discovery was likely only the beginning. Researchers already think that other taller trees might be waiting to be found, especially in Borneo. The discovery of this iconic angiosperm represents what the scientific and conservation fields need the most today: more exploration and conservation efforts, in order to protect those beautifully huge trees in tropical forests. In a promising development, the government of Sabah has committed to increase the extent of protected forests to 30% of the state's land area by 2025.