You should wash your rice to reduce heavy metal contamination
Yes, washing rice involves sacrificing some of its nutritional value, but it also reduces the level of heavy metals present
Have you ever wondered why you wash your rice — or soak it overnight — before cooking it? Perhaps you wash your rice grains to enhance taste, reduce starch levels, or maybe that's just the way your family has always prepped rice. Thanks to a tip from science communicator Samantha Yammine — who came across Dr. Nausheen Sadiq's neat finding while live-tweeting a forum on Diversity and Excellence in Science — it turns out there is another reason why, as washing rice actually helps reduce the concentration of heavy metals, like chromium, cadmium, arsenic, and lead.
Heavy metal contamination in crops can be caused by human activities, such as mining, fertilizers, pesticides, and sewage sludge. Compared to most cereal crops though, rice (Oryza sativa L.) actually accumulates more heavy materials, like cadmium or arsenic, where long-term heavy metal intake can cause health risks. For example, long-term arsenic exposure leads to skin disease, high blood pressure, and neurological effects. This is especially important to consider as rice is a staple food across the globe.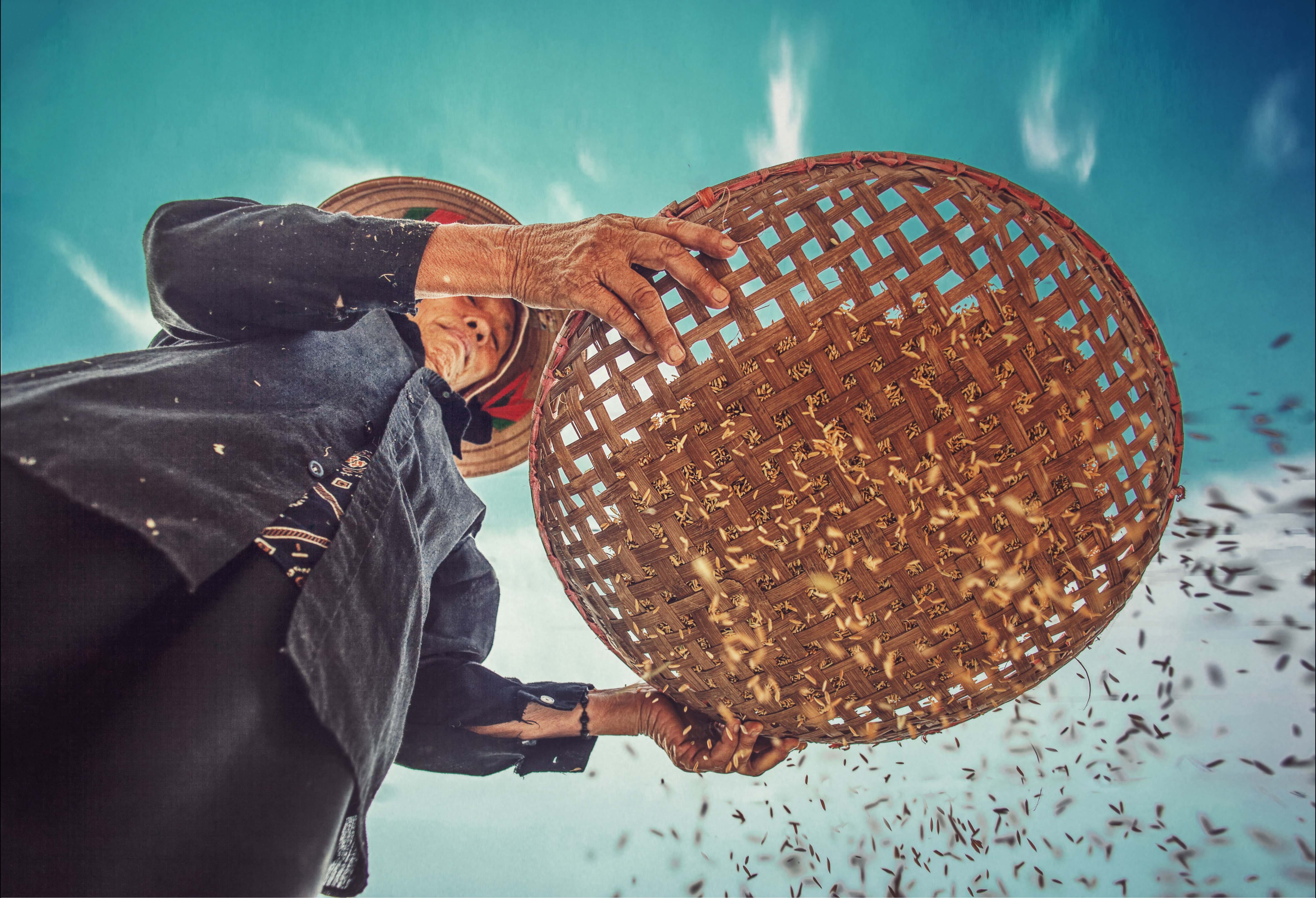 In a recent study, researchers investigated the effects of different cooking methods (normal, high-pressure and microwave cooking) on the concentration, bio-accessibility and health risks posed by three heavy metals (cadmium, arsenic and lead) in two strains of brown rice. After cooking 100 grams of brown rice grains, researchers evaluated bioaccessibility (i.e. how much of the heavy metal is released for absorption) by mixing rice samples with simulated gastric fluid, and then used spectrometery to measure heavy metal concentration. Lastly, the researchers calculated the health risk posed by the heavy metals by calculating values such as the average daily dose.
Overall, the researchers found that instead of the three different cooking methods, it was the washing process which significantly reduced concentrations of cadmium, arsenic and lead, suggesting that the reduction may be due to rice morphology. For example, lead is found largely in the outer compartments of rice kernels, so lead is more likely to be removed during rice washing.
In contrast, the three cooking methods did impact bioaccessibility i.e. how much of the heavy metal would be released for absorption by the body. Here, washing and soaking isn't enough as rice absorbs water poorly at 25°C. This finding was also reflected in calculated values: the average daily doses of cadmium, arsenic and lead were lower in washed and cooked rice, compared to raw rice.
It's worth noting that the European Commission has enforced limits on heavy metal levels - for example, arsenic is currently limited to 200 parts per billion (ppb) for adults and 100 ppb for infants. Both the U.S. and Canada currently have no limits in place for arsenic in food — though Canada is currently reviewing a proposal to add maximum levels for arsenic found in white and brown rice, while the U.S. FDA has previously released a (non-binding) risk assessment, suggesting the same 100 ppb levels as Europe.
So the takeaway here is that yes, your family and all those professional chefs have been right all along. Yes, washing rice involves sacrificing some of its nutritional value, but doing so means you can reduce the levels of heavy metals present in grains, and still enjoy dishes like rice cakes. And returning back to Yammine's reporting, Saudiq actually shared that by soaking and washing rice for ~5 mins, you can get rid of 50-100% of these elements. (Thanks Sam!)