To adapt to city life, snails in urban centres are more likely to be yellow than pink
Science-loving citizens helped researchers look at how urban environments affect snails
Simply owning a smartphone takes you one step closer to becoming a scientist. They're sometimes the instrument of choice for evolutionary biologists. By submitting pictures of snails through an app, science-loving citizens helped researchers look at how urban environments affect snails.
Human activity makes cities warmer than their surroundings. Snails are sensitive to such temperature changes, so having paler shells keeps them cool by reflecting sunlight. The snails studied here, Cepaea nemoralis i.e. a grove snail, can have pink, yellow or brown shells, with up to five dark stripes on them. They are also found both in cities and forests. If shell patterns are actually adaptations to different temperatures, are there more light-patterned snails in cities?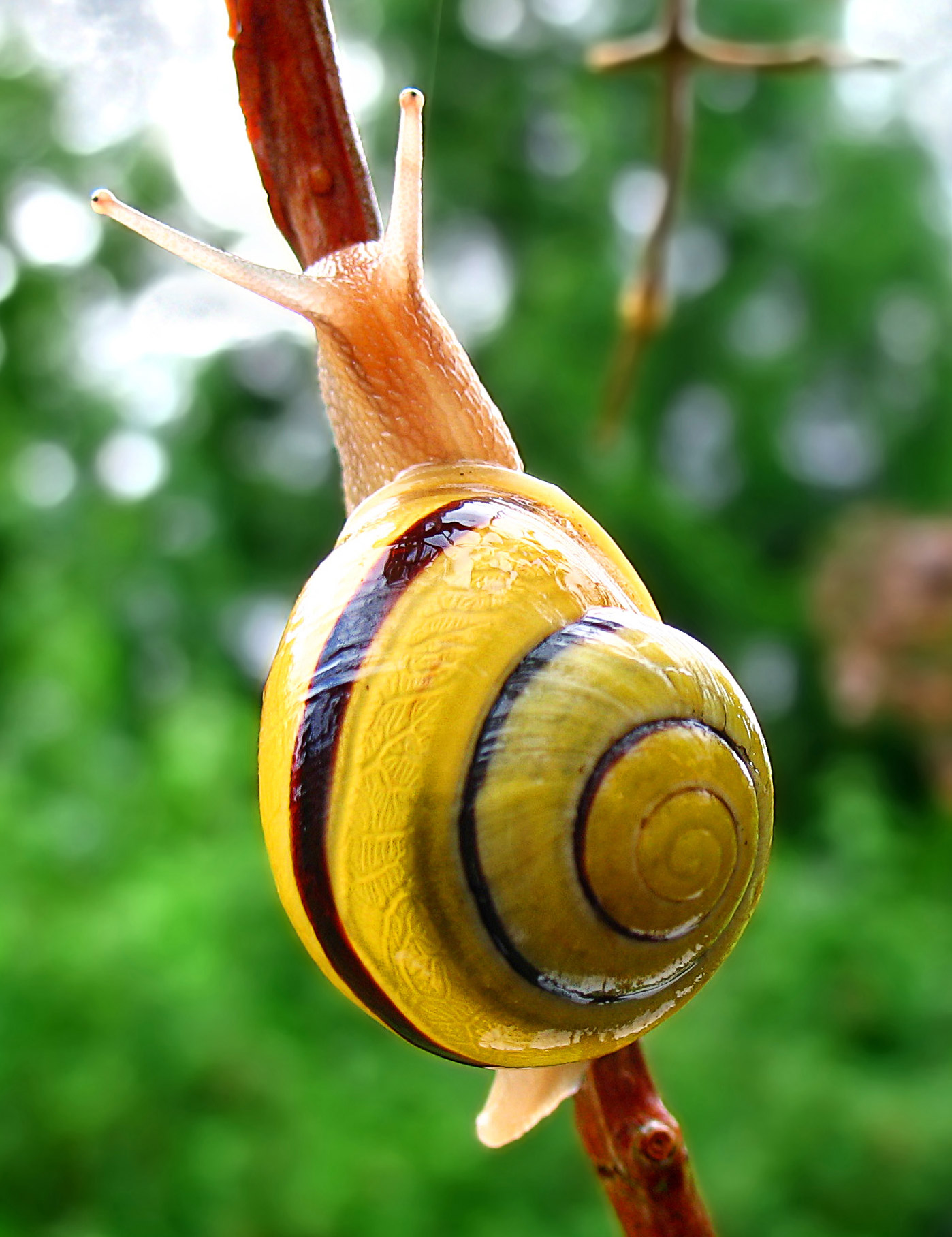 Menno Schilthuizen's research group at Leiden University tried to answer this question by studying snail pictures from across the Netherlands. Schilthuizen's lab built an app — SnailSnap — that could be downloaded by anyone with a smartphone. The app had instructions on the kind of snails to take pictures of, which were uploaded to a server and analyzed by an algorithm.
The algorithm classified pictures in three ways: shell color, number of stripes, and environment. After sorting through nearly 8,000 images, it showed that yellow shells were more common in urban areas. This made sense as yellow reflects more sunlight than other colors.
Strangely, it was not snails with the least number of stripes, but ones with an intermediate number that were more populous in cities. This observation directly clashed with the "lighter is better" notion, as stripes are dark bands and having them reduces the shell's capacity to reflect light. The researchers think they may have stumbled upon a novel way of regulating temperatures, where the snails use a combination of light and dark patterns to adjust heat radiation.
The scientists now plan to expand their project and analyze feather patterns in urban birds, once again enlisting the help of citizens in research. So next time you snap a picture of a pigeon, consider turning it in to these Dutch scientists.