Parasitic wasps murder insects with a smallpox-like virus
...and other words everyone is happy to hear
In the virus world, smallpox and other poxviruses are horrifying. Despite the fact that smallpox was in the 1970s, the entire family of poxviruses still strike fear into the heart of scientists.
But if you're a parasitoid wasp, poxviruses are essential. Parasitoid wasps are no stranger to being outcasts. These wasps make their living by laying their eggs inside other insects so their larvae can slowly eat away the host and release the mature insects fully fed and ready to reproduce. Frightened yet? It gets worse.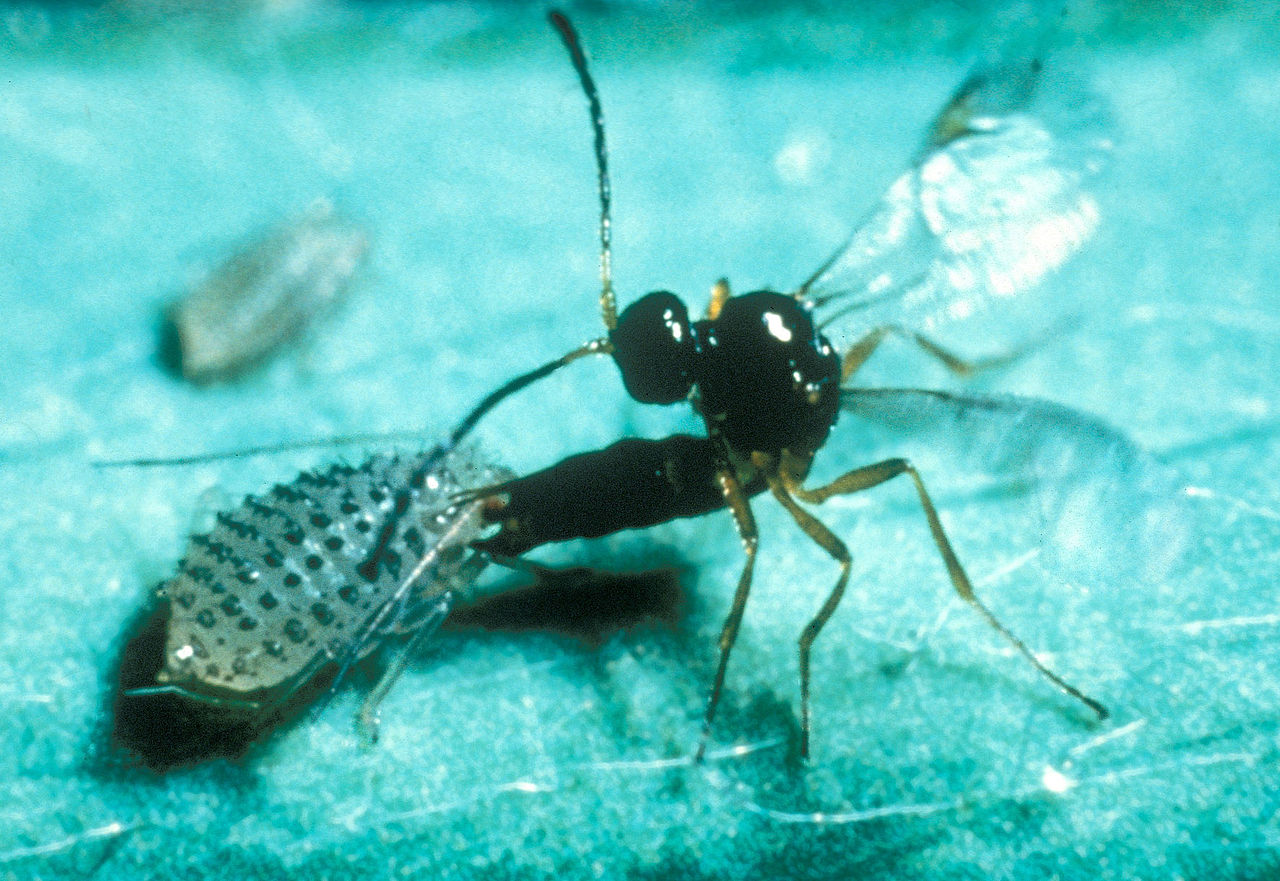 These wasps carry a type of poxvirus, Diachasmimorpha longicaudata entomopoxvirus (DIEPV) in their venom glands. This virus has with them, and is now built right into their genes, to be passed on to the next generation of parasitoid wasps. But why would this trend of evolution be a good thing for the wasps?
sheds some light on why this convergent evolution has occurred from the perspective of the wasps themselves. It turns out that DIEPV is particularly deadly for flies, and other small insects. This means that when the parasitoid wasp lays its eggs inside the unwilling host, the DIEPV virus grows along with the pupa, and kills the host even faster, releasing tissues and destroying organs for pupal digestion faster than the natural process. Thus, parasitoid wasp offspring mature, are released, and reproduce faster with greater success because DIEPV helps them kill the host. After this true-life horror story, the cycle repeats again so that these young wasps can make new wasps of their own.
So next time you swat a wasp and feel your heart beat a little faster as you avoid being stung, imagine the unfortunate fate you would be facing if you were an insect confronting a parasitoid wasp. Now that is pretty scary.