A science holiday guide for the nerd in your life
Show people how much they mean to you with brain games, microbe toys, animal art, and more
It's easy to give thoughtless gifts. This year, give thoughtful gifts: science gifts! They're experimentally validated as wonderful*. This is Massive's 2019 holiday science shopping guide, with cool stuff from all around the science web, for Thanksgiving, Black Friday, Christmas, and beyond.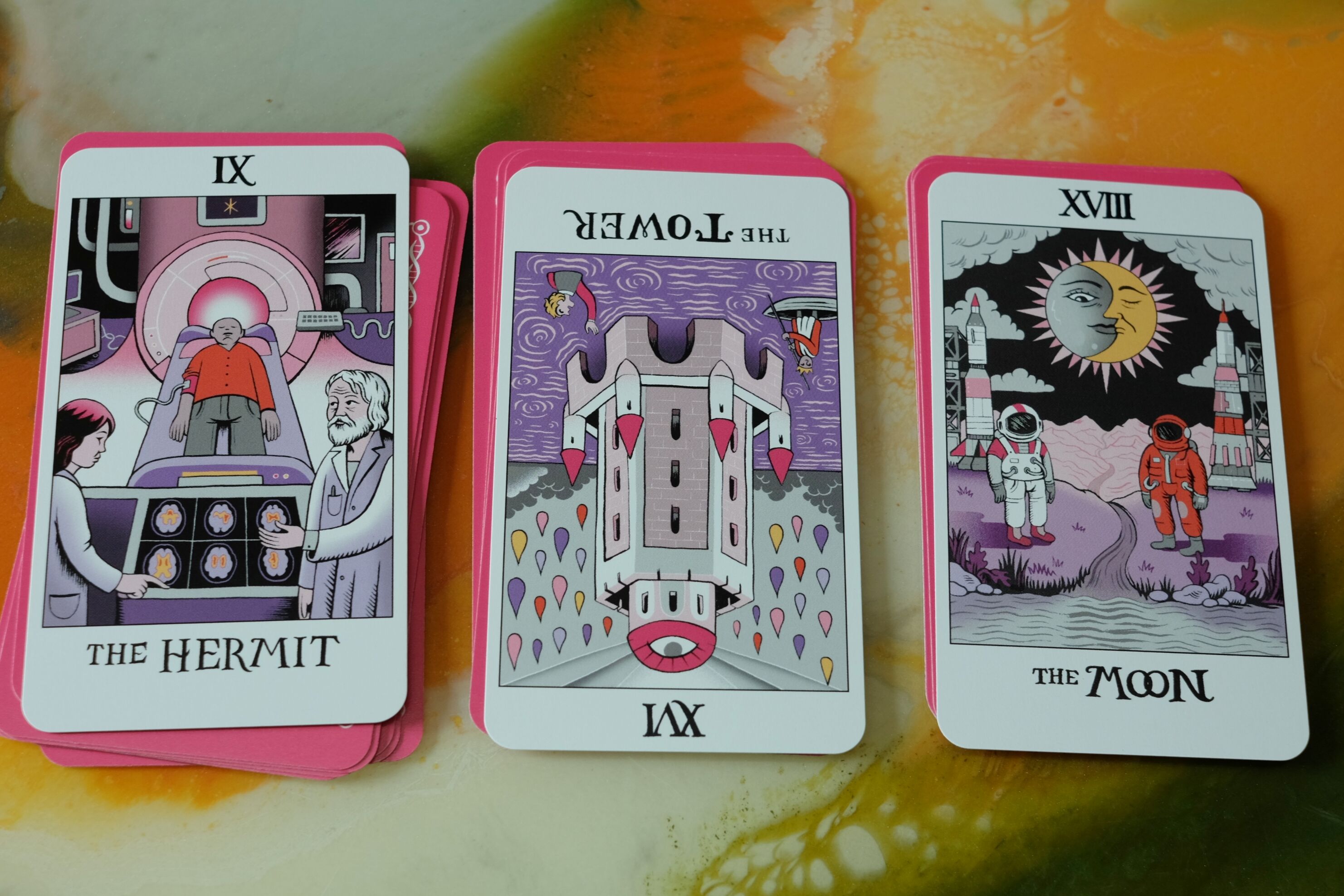 Oh wow, so weird to see us at the top here. The coolest thing on this list is definitely the Women of Science Tarot deck we made. The deck features is itself a work of art, with beautiful original work from Matteo Farinella. Instead of the traditional face cards of many tarot decks, instead there are portraits of important women in science's history, including Mae Jemison, Rachel Carson, Marie Curie, Ada Lovelace, and more. If the the $75 price tag is too steep, there are also postcard packs with art from the deck and posters!
The geniuses at Genius Games make science-themed board games and card games. In Virulence, take on the role of a virus and replicate. Build atoms in Subatomic. Or, become the world's first programmers in Lovelace & Babbage. Massive has partnered with Genius Games to offer a 20% off coupon, just use the code MassiveScience20!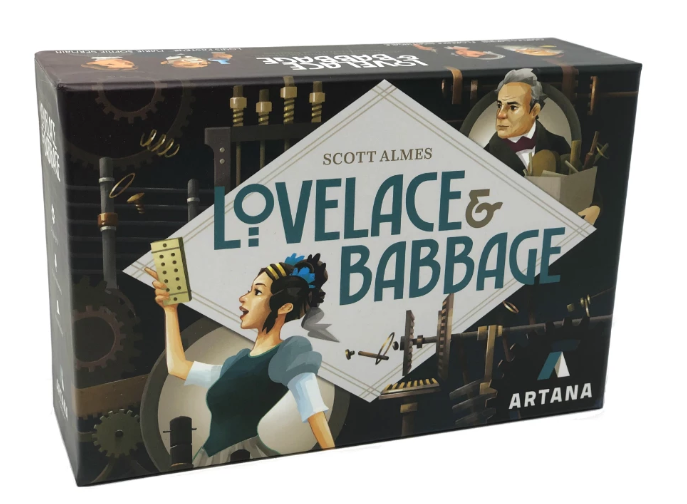 Two Photon

The undisputed champion of science art, pins, jewelry, and more. Our favorites include the neuroscience section, with brain pins and neuron necklaces, the virus t-shirt, and the nameplate necklaces, with options like "Scientist", "Doctor", and "Programmer."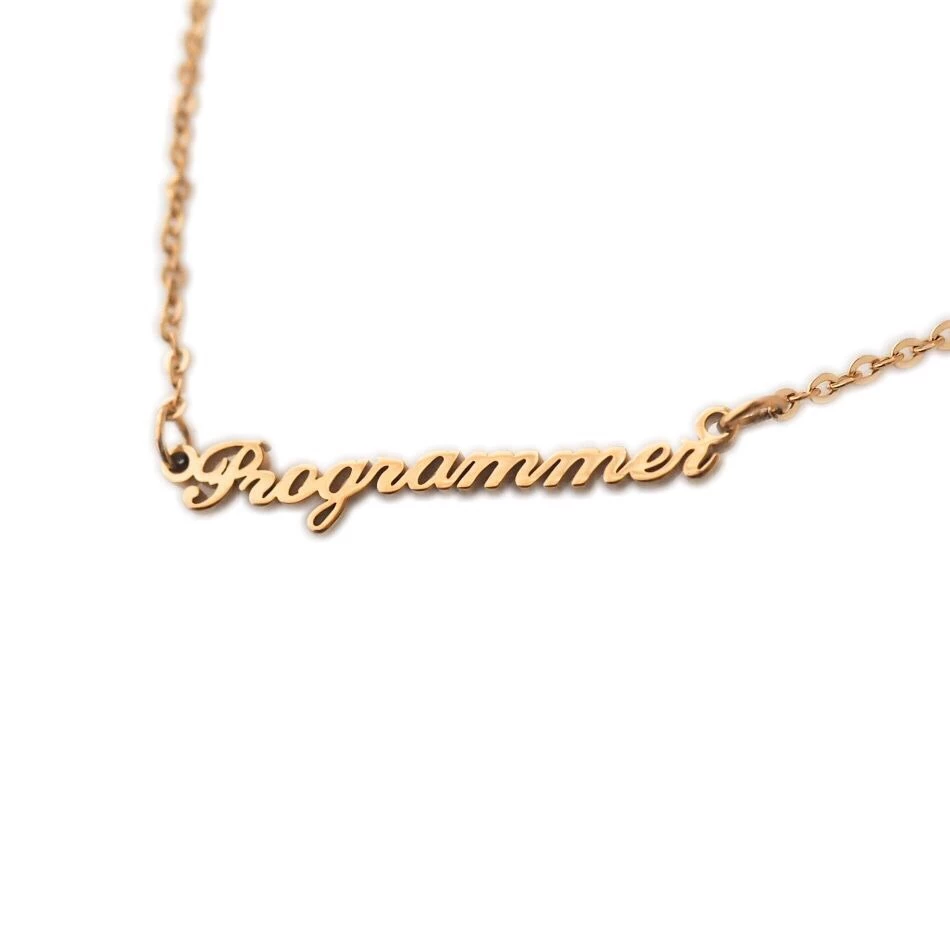 What really sets Stitching Hew apart are their intricate stitch patterns, especially the Brainbrow Pyramidal Neuron Print, detailed enough to make Cajal blush. There are even downloadable stitch patterns or an entire beginner's science hand embroidery kit.
The prolific author and illustrator made one of our favorite books, Women in Science: 50 Fearless Pioneers Who Changed the World. But she also has other books, like Women in Art: 50 Fearless Creatives Who Changed the World, along with a whole pile of beautiful art prints to choose from.
If you're looking for an enamel pin to signal your allegiance to a particular scientific field, then this Etsy shop is for you! Packed with notebooks, postcards, stickers and an even a pocket mirror, the Science On A Postcard shop hosts some of our favourite pins, including ones that say science communicator, future scientist and that climate change is real.
You've undoubtedly seen their comics all over the great wide web, but Awkward Yeti's store is packed with goodies. There's tabletop games for the gamer who loves organs, some of the best stuffed organs (okay, the only stuffed organs) we've seen, like a uterus and an irritable bowel, and prints from the comic.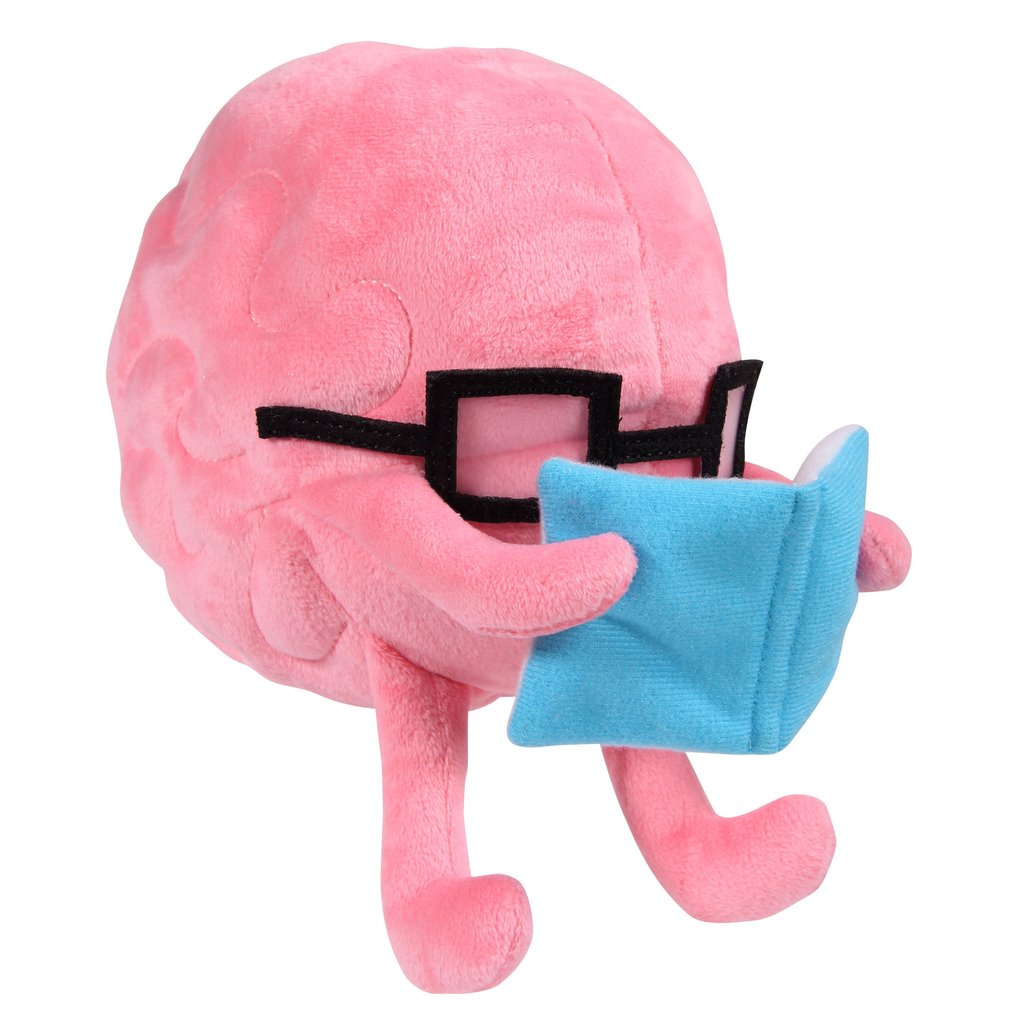 You don't have to be a marine scientist to love their products. Waterlust carries leggings (with pockets!), rashguards and swim tops, board shorts, and more for people who love being in the water. Their products are great on land too — the fabric is soft and stretchy, and the leggings and shorts have a wide waistband that makes them incredibly comfortable for lounging around the house or going to the gym. Each pattern is dedicated to a specific marine conservation cause (my favorite is the Floridian Aquifer collection). Their products are partially made from recycled plastic bottles and the gear is shipped in eco-friendly packaging, making Waterlust a great choice for the outdoor enthusiasts in your life!
This science crochet shop is run by a PhD student at the University of Toronto, so you know the plushies are accurate. Oh and they're lovely too. Take the crocheted neuron necklace, or our personal favorite, the Islets of Langerhans crochet pattern.
Skype a Scientist is one of the best science outreach organizations we know of and they have the merch to match. If you love snakes and also Greek myths, consider this Medusa-as-a-scientist t-shirt. Or rather, if you're more of an astrobiology person, maybe the hardy tardigrade is more your speed.
If you're interested in science-themed underwear, this is the store for you. Consider the Maratus volans (aka the peacock spider) boxer briefs, which to be honest are kind of terrifying. If that's not your thing they also have phylogenetic tree skirts, intergalactic space dresses, and oh what the heck here's black widow underwear.
Perhaps something a bit more...meditative? Slow Dance is a frame that produces slow-motion, real-time movement. The creators say it helps lower stress and is quite good for meditation (we weren't just being cute).
*data not shown