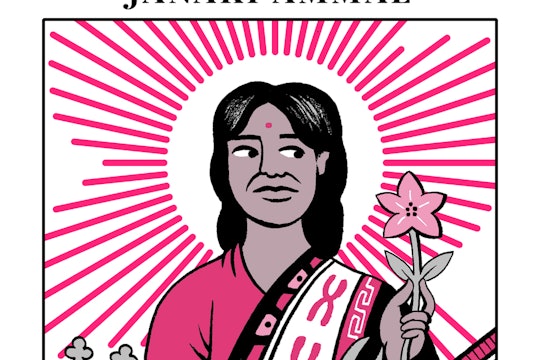 Illustration by Matteo Farinella
Meet the botanist who made sugarcane sweeter and snuck a squirrel into England
Janaki Ammal lived simply. Her life was anything but.
You might not have heard of E.K. Janaki Ammal, but you've probably tasted the fruit of her labor. Born into a matrilineal family in what is now Kerala, India in 1897, Ammal is best known for helping to develop a sweeter and more abundant variety of sugarcane. She was a pioneer for Asian women in science, becoming the first Barbour Oriental Fellow at the University of Michigan, one of the first salaried women at the John Hinnes Horticultural Institue in London, and one of the first female scientists to receive India's prestigious Padma Shri honor for her work on the Botanical Survey of India.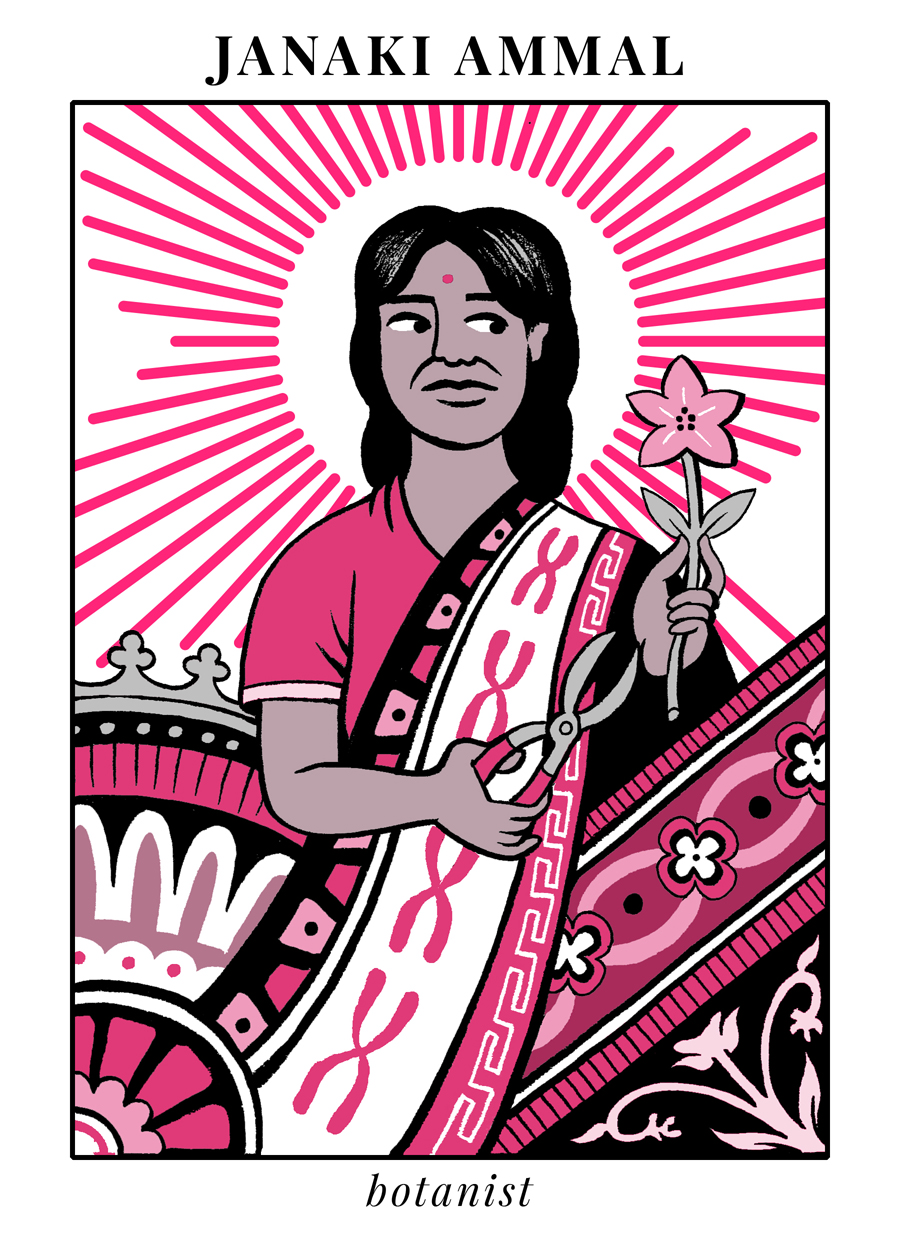 Here are our favorite stories from her life.
1. She was insatiably curious
Ammal is best known for her work on polyploidy—the complex way some plants inherit multiple chrosomes rather than just one pair, like humans—which helped botanists better understand how plants evolve and diverge into new species. But as a scientist she was a true renaissance woman, studying everything from cell biology to genetics to phytogeography—the way plants are distributed throughout the world—during her long career. She also worked with a wide variety of plant species, studying everything from magnolias to eggplants to sugarcane to medicinal plants, traveling widely throughout India to document local plant lore.
In a 1939 letter to a friend she wrote, "I am a born wanderer. There is a great restlessness in me."
2. She was inspired by Gandhi to lead a simple, principled life devoted to her work and service
Ammal had a long and distinguished career, and worked right up until her death in 1984. Accounts of Ammal from friends and family recall that she dressed, ate and lived simply and was completely devoted to her work. She seems to have been inspired by Gandhi to live a simple, focused life, writing to her brother during her early studies:
I am glad to tell you that I had the luck to listen to Mr. Gandhi's lecture the other day. You should have seen the man. So plain and so Indian. One cannot but be impressed by his simplicity.

[...]

I have a great mind to give up everything and devote my life to the service of the Mother Country. Why not join the Servants of India society that is doing so much good to our land. I think it is the best way I can devote my life to a good end, but I am sure such a life, as a young unmarried woman will be hard as well as dangerous. I must pass my BA and then I must think of what to do.
3. She smuggled a squirrel into England
Although she was devoted to her work, Ammal's writings and anecdotes from friends reveal that she retained a distinct sense of humanity throughout her life. One of the most famous stories about Annaki is that she smuggled an Indian palm squirrel named 'Kapok' into England in the folds of her sari when she went to work at the John Hinnes Horticultural Institute in 1940.