Getting started with Bill.com
Last updated
January 27, 2020
We use online software called Bill.com to manage payments for all of our writers. It helps us to maintain an organized record of all the payments we've made to you.
Before your first piece is published to Massive, you'll be invited to Bill.com by one of our editors (if you haven't received an invitation, email us at members@massivesci.com). If you continue writing for Massive after completing our training, you'll be able to use Bill.com to get paid for the pieces we publish!
Creating an account
Before your first piece is published to Massive, you should receive an email invitation to join Bill.com from a Massive editor. You'll be asked to add some banking information (which is stored securely by Bill.com and never directly accessed by us), so that you can be compensated for any pieces you publish with us after you've completed our training course and receive certification.
If you are a domestic (US-based, US-bank) person, you can set up a free Bill.com account without an invitation. After creating your account, send your Payment Network ID to our editors and they'll invite you to connect with Massive on the platform.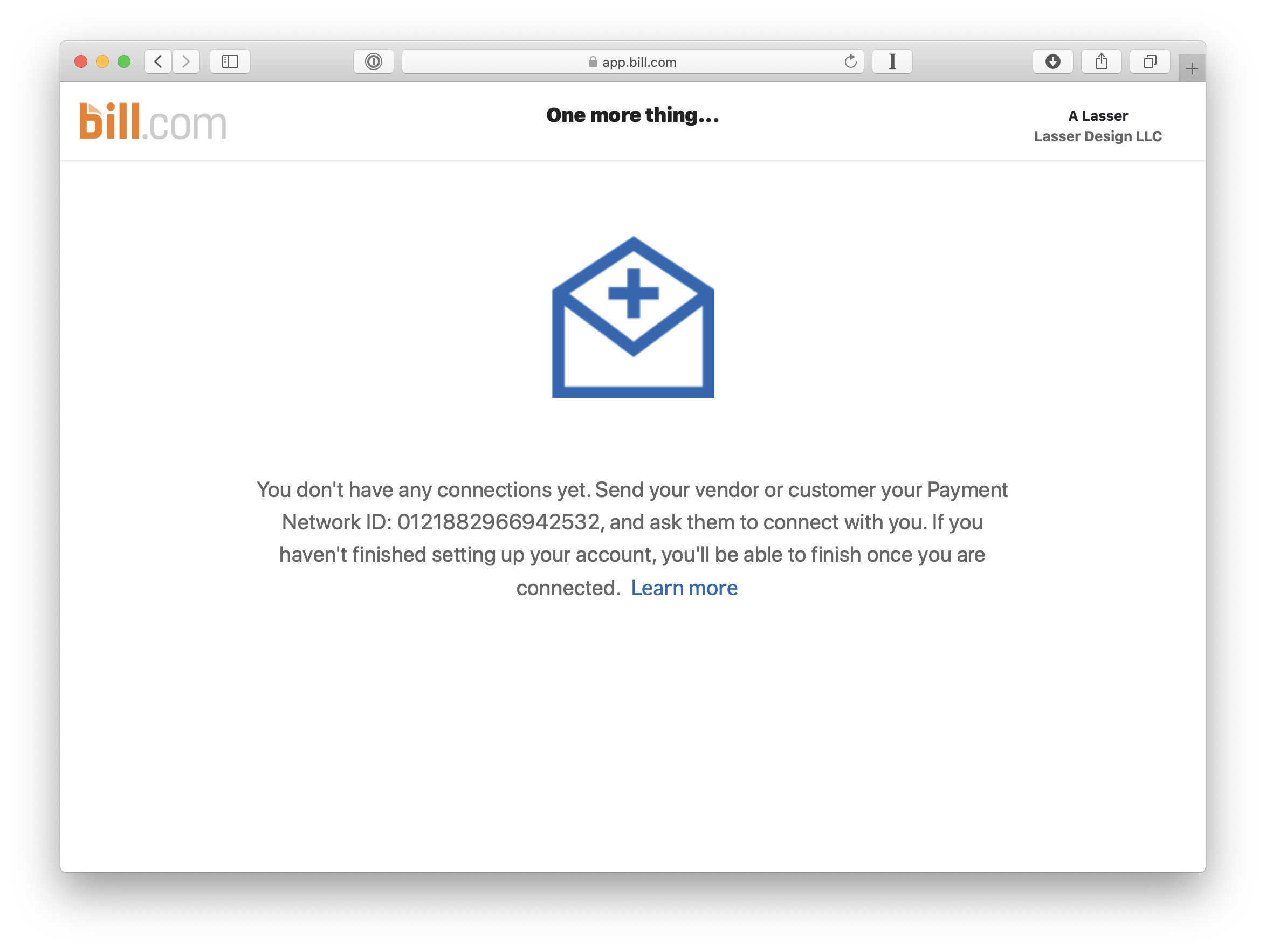 Please enter you bank details on Bill.com to receive electronic payments from us. You can invoice us directly through the Bill.com platform.
If you expect to have received an invitation but haven't, or if you lost or deleted the email, please let us know at members@massivesci.com! We'll resend it.
International Members
If you are a non-US based person with a non-US bank account (this includes Canada), you should NOT set up a Bill.com account. You won't ever need to log into Bill.com. All you need to do is email us your invoice as a PDF to massivesci@bill.com and include as the subject line [Your Full Name - Invoice Amt]. I will reach out to you to collect your banking information so that we can set up a vendor account on our end that will allow for electronic payments or check (your preference).
Payment Schedule
Payments happen on a bi-monthly schedule, meaning we pay all of our outstanding, approved invoices on the 15th and last day of each month. If you've provided your banking information, the money should be automatically deposited to your bank account.
If you run into a problem with payments, please contact Nadja Oertelt.